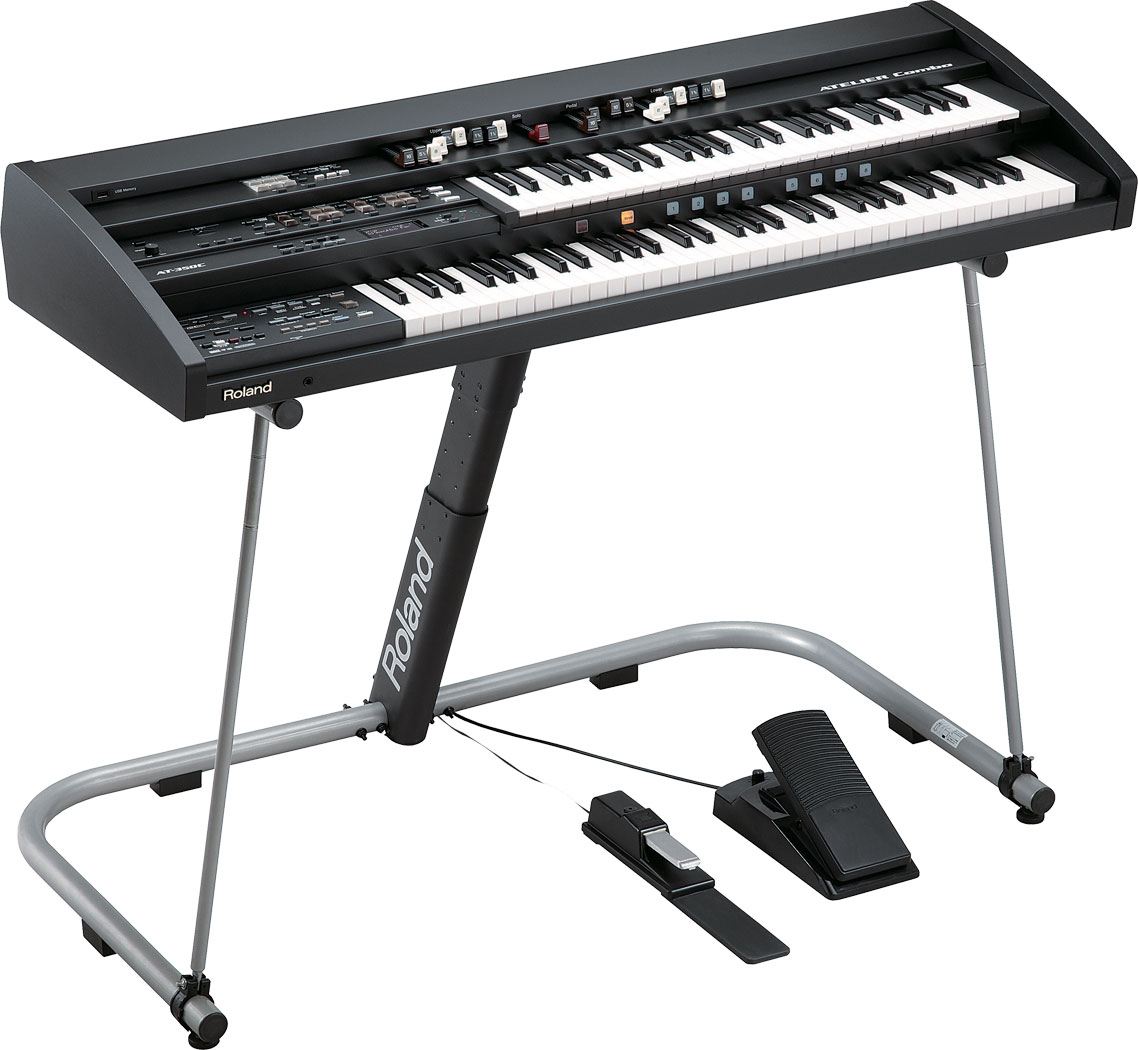 Roland's new, robust and stylish travel-friendly Atelier Combo AT-350C organ incorporates an abundances of features and sounds, and takes the instrument to a new level of realism. The Atelier Combo AT-350C Organ features 49-key upper and 64-key lower dual-manual keyboard, D Beam, harmonic bars, Max. 128 voices Polyphony, SuperNATURAL Technology, authentic vintage organ sounds powered by Virtual Tone Wheel Technology, 243 Voices including , trumpet, violin, flamenco guitar, acoustic guitar, grand piano and many more powered by SuperNATURAL sound engine.
How cool is ATELIER Combo? The Roland Atelier Combo AT-350C is akin to a stage-ready dual-manual keyboard. Player will be able to enjoy the realistic organ playing experience and create dynamic, professional organ performances, thanks to Roland's SuperNATURAL sound engine which powered a multitude of high-quality stringed instrument voices and accompaniment styles, and Virtual Tone Wheel Technology with its authentic vintage organ sounds, and the full harmonic bars, all under the fingertips. Whereas, the invisible D Beam controller will takes player's playing experience into the future. Additionally, player can even add play back MIDI or audio files to enhance his performances. The Atelier Combo also enables player to save his performance as audio data for ease of transfer to a CD.
With a combination of old school and new school, this boundary-breaking instrument sets a new standard in live-performance versatility and borderless musical expression for all ages and musical preferences. Weight merely 24.5 kg, the portable, sleek, robust and user-friendly digital organ is ideal for the performing musician.
---