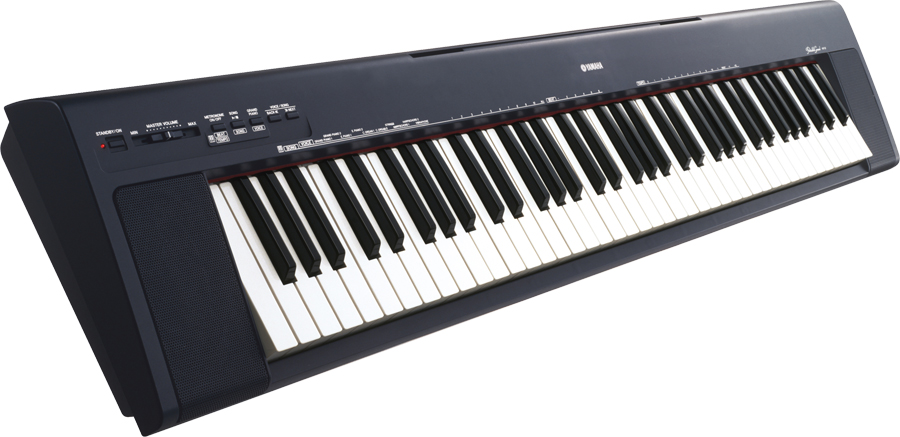 The new Yamaha NP-30 Portable Grand is an Ultra-Portable Digital Piano keyboard due to its compact and lightweight. This instrument weight merely 12 pounds and is powered by 6-AA batteries. The NP-30 features 76-Keys New Graded Soft-Touch Action keyboard. Though it does not possess a graded hammer action keyboard as expected in NP-30, due to its similarity with acoustic pianos but this new keyboard is the first in line offering different level of resistance without the extra weight of moving hammers. To sum it all, the NP-30 will attract musicians who love to take their music anywhere they love.
The NP-30 incorporates Yamaha's Advanced Wave Memory Stereo Sampling. The AWM is for reproducing sound digitally and Stereo means that the piano sounds that you hear on every key of the NP-30 were recorded using two microphones. The NP-30 has a built-in metronome with adjustable time signatures (3/4, 4/4, 6/8) and adjustable tempo to choose from. The tempo allows you to set the tempo to your require mark.
The NP-30 has 32 notes of polyphony and will play back 16 different parts or sounds at once (16-part multi timbre); enough for the most demanding needs. The Ultra- Portable Digital Piano has Dual Voice Mode, meaning that you can choose and combine any two voices you like and play them both together.
---