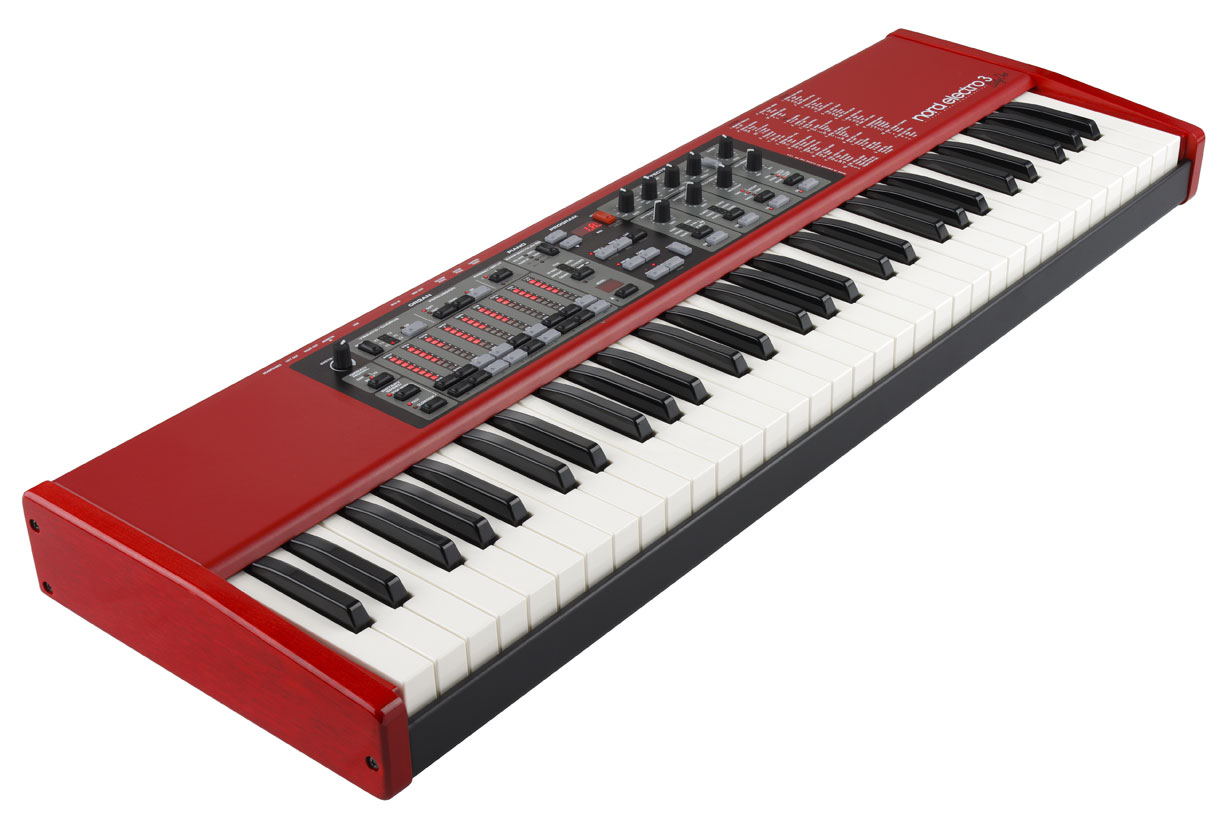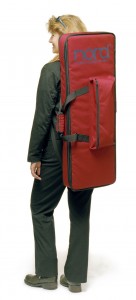 The Nord Electro 3 is a combination of other Nord models best technology. The new Nord Electro 3 features a new organ section, a new piano section, new effects section and a new sample library section. The Electro 3 digital portable piano features 61-key (5 octaves) or 73-key (6 octaves) velocity sensitive semi-weighted "waterfall" (square front) keyboard.
Piano section: Only the best from the best quality were selected to include in this Virtual Electromechanical portable keyboard. The Electro 3 incorporates 5 selectable types of exquisite new pianos sound; three acoustic grands and two electric grands. The pianos sound come in the Nord Piano Library download area and you can change or replace if you wish. You can also choose the sounds from the Library area for free. The Sample Editor allows you to add any sound you love to the Electro 3 and is a great tool to assist you to create sounds according to your personal choice. The Nord Sample Editor is compatible with Windows XP and Vista, and Mac OSX.
Organ section: The Electro 3 is even equipped with four selectable tone wheel modes, that stretches from a clean sound to battered unit with the most dramatic setting; vintage 3(B3, Vox Continental and Farfisa with full Polyphony). This setting even produces a sound in the background of its own, even if you don't touch any keys. The sound of B3 produce by Electro 3 sound truly original which I find difficult to differentiate. The Vox Continental and Farfisa are just as impressive as the B3. The massive savage sound created by their 12-top oscillator frequency-divider designs is of course also a no sample zone in the Electro 3; you have the same behavior and unique response from our models as in the original instruments. Organ split: Using the Organ Split mode, you can play two different organ registrations in a dual manual fashion, one sound on either side of a user definable keyboard split point. Connect a second MIDI keyboard to the Electro 3, to use the organ split functionality, but in a true, dual manual setup.
Effect section: The Nord Electro 3 comes with a good selection of quality Effects and Reverb. Effect 1 comprises a selection of pan, tremolo, auto-wah, pedal-wah and ring modulator. Where as, Effect 2 comprises phaser, flanger and chorus and five algorithms (Room, Stage Soft, Stage, Hall, Hall Soft) Reverb. For the final stage, players can further enhance the sound system and effects by choosing from a selection of three amplifier /speaker simulations, compressor and rotary speaker which could add any amount of distortion and grit from gentle to mania level. The Electro 3 also features a new function in the Rotary Stop Mode. Users can switch between fast and stopped rotation and back using either the controls on the panel or foot pedal. This is an improved features of the early one-speed original rotary speaker units. A user adjustable settings like speed for both treble and bass rotors, and acceleration speed.
The lightweight (61-key 15.3 lbs) yet roadworthy design, affordable and the simple to use features makes Nord Electro 3 a truly digital musical instrument.
---