Electronic Keyboards
Digital Pianos
Portable Keyboard
Synthesizers & Workstations
Free shipping on most items over $9.99!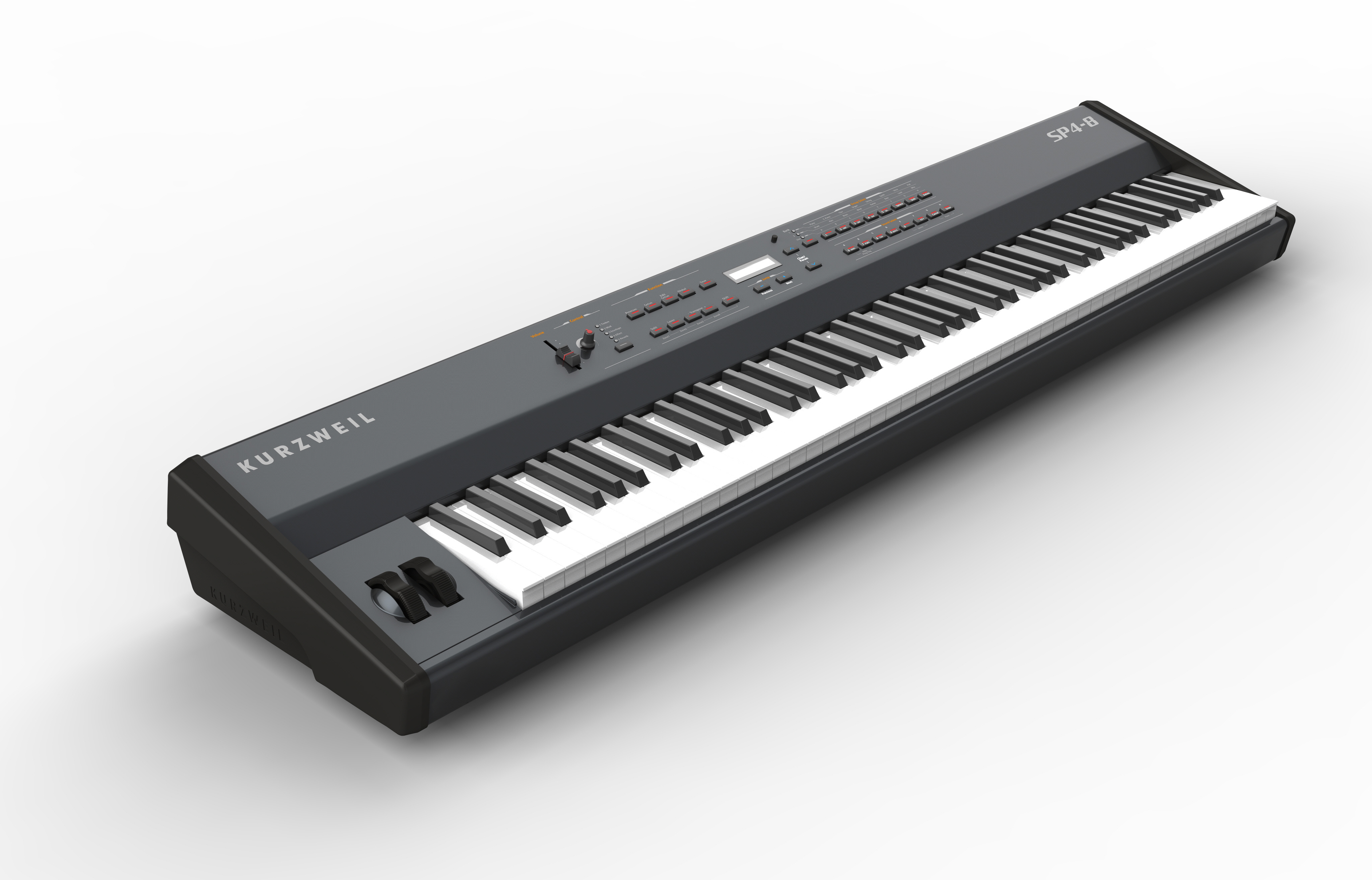 At the recent 2011 NAMM show in Anaheim, Kurzweil announced the released of a wide array of exciting new products, and one of its pro products is Kurzweil SP4-8 Stage Piano. The SP4-8 is a strong new addition to SP4 series stage pianos and family. The SP4-8 features 88-note hammer-weighted action keyboard, with velocity sensitive adjustable keys, 16 character LCD display, 64 Voice Polyphony, 16 parts Multi-timbral, 128 factory presets, 64 user presets, 128 MIDI setups, timbre knob, Effects, Pitch and Modulation wheels.
The Kurzweil SP4-8 Stage Piano delivers world-class sound quality with 128 programs migrated directly from Kurzweil PC3 sounds, including acclaimed famous Triple Strike Grand Piano, classic electric pianos, lush strings and KB3 organs, along with top notch orchestral instruments like basses, guitars, winds, brass, percussion and drums. In addition, the SP4-8 is user-friendly, with four programmable zones the stage piano enables musicians to create splits and layers with the touch of a button. The SP4-8 provides important features right where musicians want them and everything is laid out so that players can be up and running and making music right out of the box. Instantly control effects parameters using the timbre knob and customize sound without having to dive into menus. Also, the SP4-8  can save and import sounds and setups as you like. Its 16-part multi-timbral architecture makes the SP4-8 a powerful tool for writing and recording music in conjunction with an external sequencer or Desktop Audio Workstation.
Despite features 88-note hammer-weighted action, the Kurzweil SP4-8 nevertheless is rather portable. Weighing 39 lbs, the portable keyboard is perfect for professionals who require 88-note hammer-weighted action, advanced performance features, nuanced sound design, slim, lightweight and easy to use.
Digital Pianos
Electronic Keyboards
Organs
Pianos
Player Pianos
World Instruments
Electronic Music
Audio Samplers
Audio Sequencers
Drum Machines
MIDI Interfaces
Production Stations
Sound Modules
Tabletop Synthesizers
Das Keyboard High-Performance Mechanical Keyboards
The World's First Cloud Connected Keyboard.
---