Digital Pianos
Electronic Keyboards
Organs
Pianos
Player Pianos
World Instruments
Electronic Music
Audio Samplers
Audio Sequencers
Drum Machines
MIDI Interfaces
Production Stations
Sound Modules
Tabletop Synthesizers
Das Keyboard High-Performance Mechanical Keyboards
The World's First Cloud Connected Keyboard.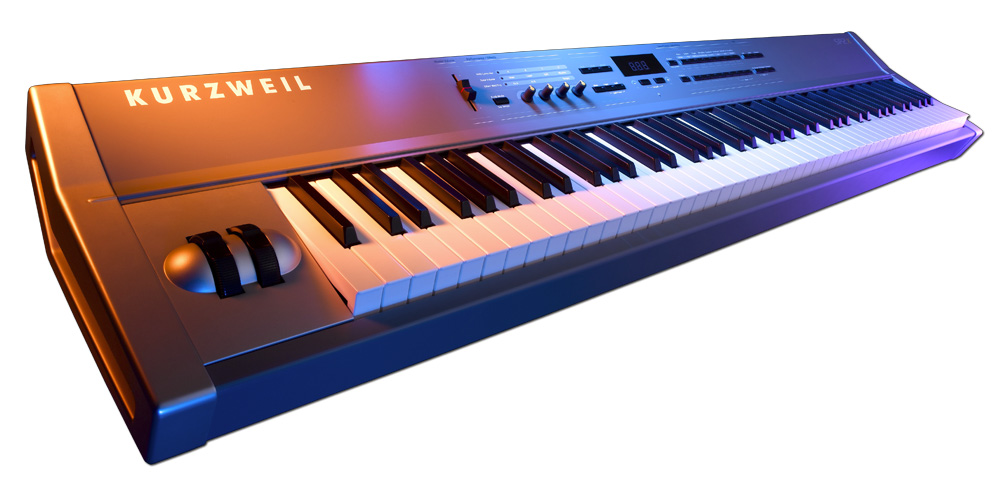 The Kurzweil SP2X 88-note fully-weighted hammer action Stage Piano delivers a freshly created, incredibly detailed and refined Triple Strike Grand Piano sound. The SP2X incorporates only the best features and technology. Do not underestimate the capability of the instrument by the simplicity. It is akin to "wolf in sheep clothing".
Kurzweil's engineers spent thousand of man-hours editing and perfecting the sounds. But, most importantly, the end result is an amazing feels and sounds of a real piano. With 64 note Polyphony and world class effects to complement music professionals and demanding situation, the SP2X is a leader in the industry. The light-weight Portable Keyboard weight 22 kg.
The Kurzweil SP2X includes rhythms, 64 pre-recorded drum grooves and adjustable metronom, which are perfect for both song-writing and practicing. Additionally, the SP2X is also reasonably price.
Electronic Keyboards
Digital Pianos
Portable Keyboard
Synthesizers & Workstations
Free shipping on most items over $9.99!
---