The latest episode of Tiny House Expedition features the Asheville, NC home of Christo Morehead – which may be tiny, but still has room for an awesome synth studio.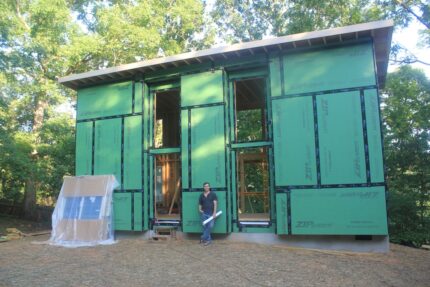 Christo Morehead built his tiny home for about $80,000, by doing most of the work himself and making intelligent use of reclaimed wood and recycled materials in the interior. The result is a? – 460 square foot house that makes great use of space, is surprisingly luxurious and is dirt-cheap for any city, let alone Asheville.
Don't miss details like the ADSR bar, and the scrap wood acoustic treatment in the studio.
Morehead has shared more details, along with more photos of his build, at The Small Home Center.
---