Roland reveals plans for new global headquarters: state-of-the-art building is designed to "foster creativity and productivity" and features an arena for live performances. This new hub will drive the future of music creation while prioritizing sustainable environment.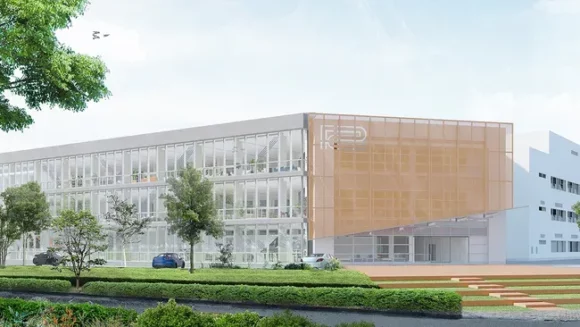 Today, Roland Corporation has announced plans to create a new global headquarters in Hamamatsu, Japan, and it sounds like it's going to be a place for both work and play. This new headquarters will serve as the company's epicenter for pioneering research and development, honoring products of the past and present, while driving creation of music of the future.
The new HQ will be an expansion of a building that Roland acquired earlier this year. The two existing sections will be connected, creating a complete square with an open atrium – the 'Roland Arena' – in the middle. This will be surrounded by the 'Roland Circuit' (not to be confused with the Novation Circuit): four sides of "well-lit, open communication areas, as well as offices designed to foster creativity and productivity."
As well as being a meeting area, the Roland Arena is also being designed as a performance space that will be accessible to both company employees and the local community.


Roland says that the fact that this is a renovation and remodelling project rather than a totally new build demonstrates that it's putting an emphasis on sustainability. The natural light coming through the atrium and natural ventilation, promise to enable ongoing savings by keeping the energy bills down.
"I am pleased to announce the groundbreaking construction of our newest headquarters in Hamamatsu, where Roland's been able to build a strong foundation for many years," said Roland Corporation CEO Gordon Raison.
"Over the past few years, we have been working to renew our offices around the world, and there's no better place to embrace that than our headquarters in Hamamatsu. We're confident this new structure will help to deepen employee communication, creating an environment in which all employees can fully embrace creativity to help shape the music of the future."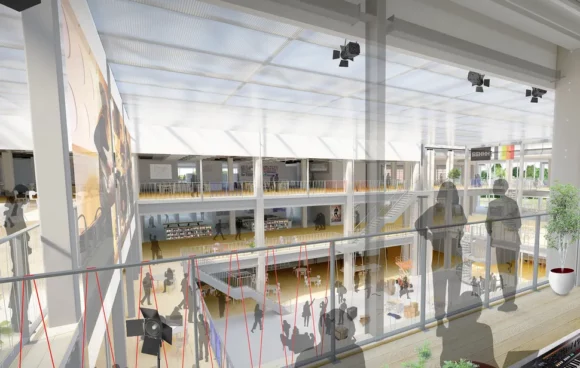 Work on the new three-storey headquarters is set to begin in August 2024, and should be completed some-time in 2025. The finished building will measure approximately 77,522 square feet / 7,202 square metres, with an approximate floor area of 218,830 square feet / 20,330 square metres.
And the total cost? Approximately 7 billion yen, which is about $46.5 million.
---