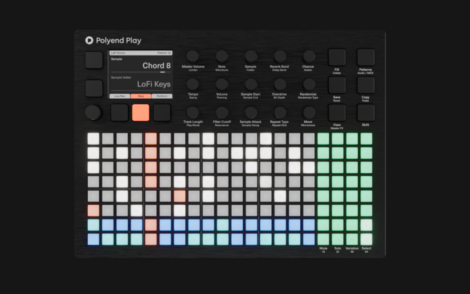 Polyend has released a firmware update for the Polyend Play. Among new features in the update is the ability to customize all of the user's Master Effects – Reverb Delay, Equalizer, and Limiter.
Polyend Play v1.2 firmware is available as a free download on the Polyend. Find out more technical specifications, and more Polyend products and accessories, on the Polyend website.
Das Keyboard 6 Professional - Begin to enjoy your modern workday.
Jazz Up Your Valentine's Day With Filmora
Filmora 12
Edit Anywhere,in Every Way.
New Year's Eve Party
Christmas Tree Video
Sam Ash Holiday Deals
AmpliTube 5 MAX $/€99.99 deal
MAX Madness - up to 83% off MAX music software bundles
TONEX Pedal
---