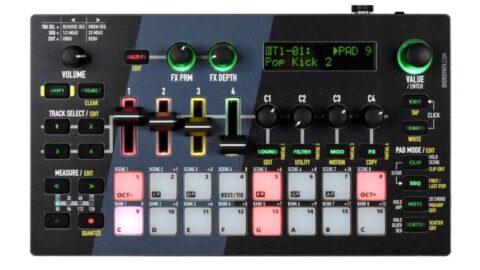 OVERSYNTH has introduced a new set of overlays for the Roland MC-101 and TR-6S.
Their overlays let you customize the look of your gear and, in some cases, document hidden shortcuts on the panel:
The 'Performer' designs feature all original front panel labeling, plus several additional key combinations
The 'Maximum' designs feature all the labeling on the 'Performer' designs, plus numerous additional key combinations, shortcuts, and cheat-sheet notes
In addition to these, there are also TR-6S overlay designs reminiscent of select drum machines from Roland's past
Each of the new designs feature high-contrast graphics and large fonts whenever possible for easy viewing in low light.
The new overlays are available now, price at $27 each.
---