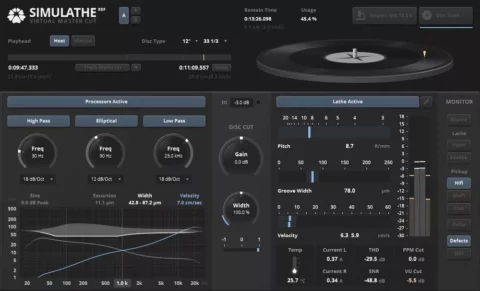 Tokyo Dawn Labs new educational plugin shows you how vinyl records are made.
SimuLathe Reference Edition is a new plugin from Tokyo Dawn Labs that shines a light on the complex process of cutting vinyl discs from within your DAW.
"Take a first person walk into the fascinating world of vinyl record production, its technology, and the mysterious art of turning music into physical grooves"
Offering a complete simulation of the disk mastering process, SimuLathe aims to give producers and engineers a detailed and comprehensive insight into the art and science of mastering for vinyl and cutting records.
This is not a fully-fledged vinyl mastering plugin, like the manufacturer's SimuLathe Cut Edition, but instead an educational tool geared towards "audio engineers looking to get their hands on a disk cutting system (albeit a virtual one), and develop insight into the depths, beauties and subtleties of the vinyl record production process."
SimuLathe gives the user access to a virtual disc cutting lathe and several metering and analysis tools, enabling the curious engineer to gain an understanding of how to prepare mixes for vinyl without the expense and effort involved with real-world experimentation.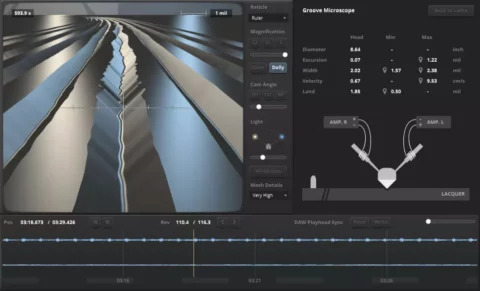 The developer suggests that this could be useful for students and amateur producers hoping to learn more about vinyl record production, or labels and artists planning and sequencing projects ahead of time.
In addition to the virtual lathe, SimuLathe is equipped with a classic disk mastering filter section, three physically modelled turntable pickups and a "groove microscope" that allows for visual inspection of the grooves being cut into the virtual vinyl.
SimuLathe REF costs €150.00, and is available for 64-bit Mac and PC in VST2, VST3, AU and AAX formats. There is also a free demo edition available.
Find out more on Tokyo Dawn website.
---