Ultimate Patches has introduced Novation MiniNova Ultimate Patches (also compatible with Novation UltraNova), a sound library that features 333 new patches, covering authentic vintage analog, modern and futuristic digital, classic leads and lush pads, as well as traditional non-synth instruments, including acoustic and electric pianos, B3 organs, acoustic and electric guitars & basses, orchestral instruments, percussion and more.
They say that the collection spans the genres of synthwave, cinematic, orchestral, latin, futurestep, classic and modern pop, classic rock, vintage and modern hip hop, country, reggae, jazz, trap, chiptune, soul, country, dubstep, reggaeton, deep house, trance, techno, tech house, experimental, modular and retrocade.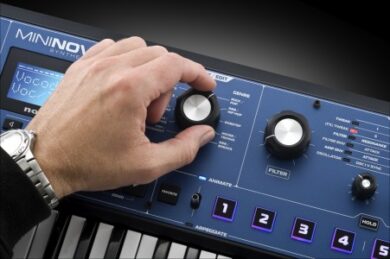 Novation MiniNova Ultimate Patches is available now, with Black Friday 2022 Sale prices: $19.99 per Volume (111 Ultimate Patches) or $33.99 for all 3 volumes (333 Ultimate Patches). In addition, free patches from the collection are now available to download (no registration required).
---