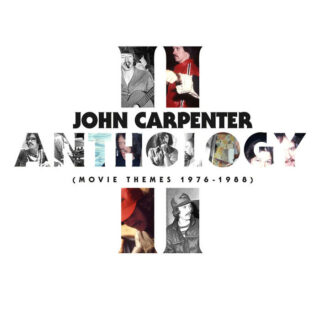 Sacred Bones has announced Anthology II: Movie Themes 1976-1988, a collection of new music by director and composer John Carpenter, featuring reworked movie themes from his '70s and '80s films.
Anthology II (Movie Themes 1976-1988) features new recordings, performed by Carpenter and his musical collaborators Daniel Davies and Cody Carpenter.
The album includes selections from Escape From New York, Big Trouble in Little China, The Thing, They Live, Assault on Precinct 13, Prince of Darkness, The Fog, Halloween (and its sequels), and beyond. Among its highlights are the three lost cues from The Thing, previously unreleased and now re-recorded. The Thing marks one of the rare occasions that John Carpenter stepped away from scoring duties and entrusted the task to another composer, the legendary Ennio Morricone. Upon receiving Morricone's score Carpenter felt that the film would benefit from the inclusion of additional music and took the initiative to record and insert multiple synth driven cues.

Track listing:
Chariots of Pumpkins (Halloween III)
69th St. Bridge (Escape from New York)
The Alley (War) (Big Trouble in Little China)
Wake Up (They Live)
Julie's Dead (Assault on Precinct 13)
The Shape Enters Laurie's Room (Halloween II)
Season of the Witch (Halloween III)
Love at a Distance (Prince of Darkness)
The Shape Stalks Again (Halloween II)
Burn it (The Thing)
Fuchs (The Thing)
To Mac's Shack (The Thing)
Walk to the Lighthouse (The Fog)
Laurie's Theme (Halloween)
Anthology II: Movie Themes 1976-1988 is available to pre-order, with a 10/6/2023 release date.
You can preview it below:

---