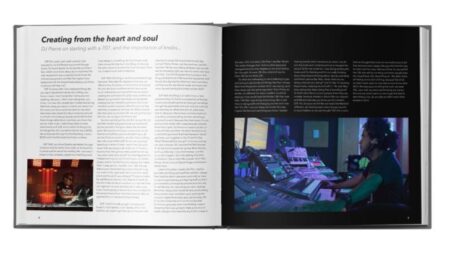 This 400-page guide from the publishers of Synth Gems and Patch & Tweak documents five decades of music tech innovation.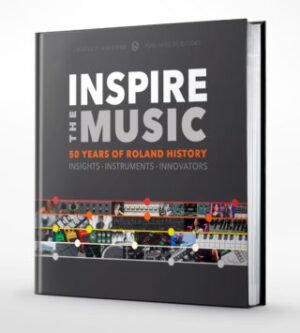 Bjooks, the publisher of hit books for electronic musicians, including Push Turn Move and Patch & Tweak, has announced a new book, created in collaboration with Roland, that celebrates the brand's 50th anniversary.
Inspire The Music: 50 Years Of Roland History may be the ultimate book for Roland fans. It's a 400-page, lavishly illustrated coffee table book that takes a deep dive into the some of the most important instruments of the last 50 years, and the people behind them.
"We're extremely excited to launch Inspire The Music this summer, with the blessing and enthusiastic cooperation of Roland itself," said Kim Bjørn, founder and CEO of Bjooks. "We've been privileged to gain access to the company's vast archive of interviews and technical information, interview the quiet geniuses that design the musical future, and connect with the worldwide Roland community."
"Roland is thrilled to collaborate with acclaimed music tech publisher Bjooks to create a special book that honors the culture, people, and technology of Roland, as we celebrate our 50th anniversary this year. It is exciting to see such a diverse group of artists share their experiences with our products," said Gordon Raison, CEO and representative director of Roland Corporation.
The book features more than 70 interviews with artists and Roland designers, discussing not only making music with the instruments, but the stories of making the instruments themselves.
Artists featured include: Thomas Dolby, Jimmy Jam & Terry Lewis, Ali Stone, Omar Hakim, Sister Bliss, Howard Jones, Orbital, Richie Hawtin, Peaches, Culture Club producer Steve Levine, Guy Fletcher of Dire Straits, Clive Deamer of Radiohead, Gingger Shankar, Swizz Beatz, Rachel Z, Nick Rhodes and Roger Taylor of Duran Duran, Nita Strauss, DJ Jazzy Jeff, Steve Stevens, Johnny Marr of The Smiths, Buffy Sainte-Marie, electronic music pioneer Jean-Michel Jarre, Yana Reznik, Jeff "Skunk" Baxter of the Doobie Brothers, Rance Dopson, Bonnie McIntosh, Egyptian Lover and others.
The book also offers a behind-the-scenes look into Roland culture, and a timeline of Roland history. starting with its beginnings under founder Ikutaro Kakehashi.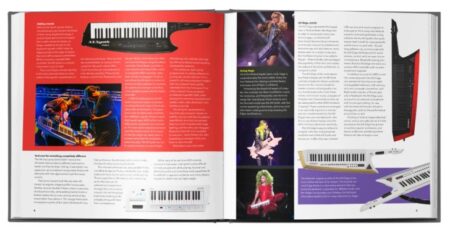 And like all of Bjooks publications, Inspire The Music features gear galore, with illustrated stories about product lines, popular machines, quirky products and more. Beyond the obvious icons – like the Jupiter-8, the TR-808 and TB-303 – the book also digs into some of Roland's quirkier creations, ranging from guitar synthesizers and electronic percussion to grooveboxes.
Inspire The Music will be available this summer, priced at $75 .
---