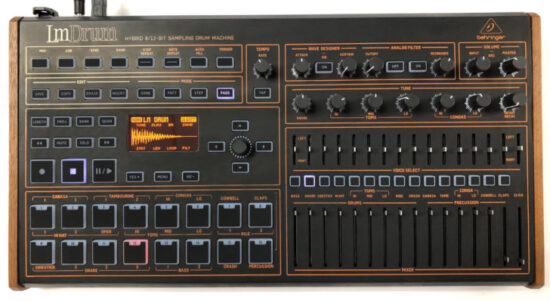 Behringer today shared a teaser for its upcoming LmDrum Hybrid 8/12-bit Sampling Drum Machine, but it might not quite be what you were expecting
It has been almost two years since Behringer first raised the possibility of creating a LinnDrum clone, but only now are we getting our first peek at what it is going to look like. Behringer's latest drum machine is an original design that supports sampling and on-board sample editing.
Although this is a prototype of the so-called LmDrum, we are told that the user interface development is completed, so this should be pretty much what you get when the product is released.
The original LinnDrum was released in 1982, serving as the more affordable successor to the legendary LM-1. It was used extensively by numerous artists throughout the '80s.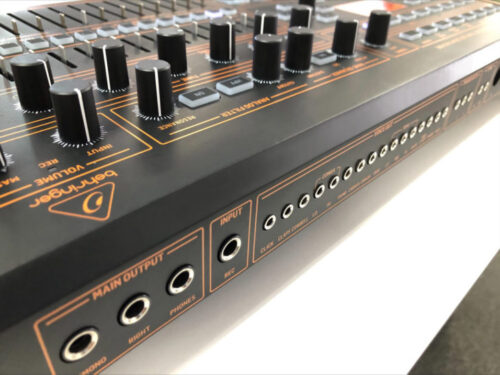 The company shared few details about the LmDrum in their announcement
"We love to share with you the progress of our first sampling drum machine. We're super excited that the unit has passed all audio tests today and much of the user interface development is now also completed. Man, this thing grooves;-)
However, this is still a prototype and a long way from production.
Rest assured that our drum machine development team is working overtime to complete this exciting instrument as quickly as possible in order to get it into your drumming hands."
While details are still to be announced, it looks like Behringer's original plans for a LinnDrum knockoff – announced in 2017 – have evolved substantially. This makes sense, because the heart of the LinnDrum is its samples, which can't be reused without permission. And making a sample-based drum machine with only 15 samples, like the LinnDrum, made sense 40 years ago, but would be unnecessarily limiting today.
It seems likely that the LmDrum will ship with some LinnDrum 'sound-alike' samples and reproduce them through cloned circuits, for people who just want a 'cheap LinnDrum'.
The Behringer LmDrum is being positioned by the company as a LinnDrum knockoff, with a knockoff name and knockoff styling, instead of as an original design. Because the LmDrum is not a LinnDrum, it's not going to have the LinnDrum sounds and making it look like a LinnDrum just highlights the fact that Behringer doesn't think they can sell this drum machine on its own merits.
This is going to be the most interesting and capable drum machine that Behringer has ever created. Behringer would get a lot less push-back from musicians if the company positioned this as an affordable, modern drum machine, instead of as a knockoff of a 40-year old classic.
What is clear is that the LmDrum isn't a 1:1 remake. The buttons are different, for a start, and the LmDrum has a display. The presence of a waveform on here suggests that sample editing will be possible, and it looks like you'll have the option to import your own samples, too.
What do you think of the Behringer LmDrum?
---