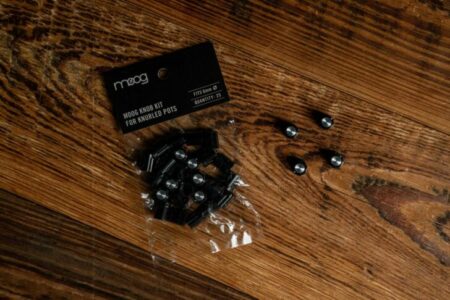 Moog has introduced a new knob kit that enables you add knobs to their synths that use plain knurled pots.
The Moog Knob Kit For Knurled Pots features knobs that are designed to be a perfect fit for the 6mm diameter knurled pots commonly found on synthesizers. They feature an internal interface to lock the knob in place when assembled—without the need for a set screw.
They are designed to be small enough to preserve the readability of each instrument's front panel, and are compatible with the Mavis, DFAM, Subharmonicon, Werkstatt-01, and many other Eurorack modules.
The Moog Knob Kit for Knurled Pots comes with 25 knobs in each package and is available now for $35 a package.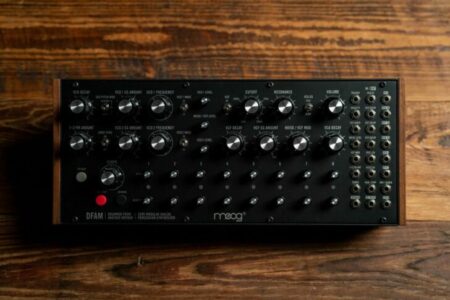 Creative Patching with Moog Semi-Modular Synths
Moog also released three new Demo Library videos that showcase the versatility of Moog's semi-modular synthesizers when connected together.
Each video features Mavis, Moog's 44HP Eurorack-compatible monosynth, alongside a member of the Mother ecosystem (Mother-32, DFAM, and Subharmonicon).
Mavis & Mother-32: This video explores the ways in which Mother-32 can enhance the functionality of Mavis's wavefolder through the incorporation of Mother-32's filter and VC mixer.
Mavis & DFAM: This video examines how DFAM's dynamic approach to sequencing makes it particularly well-suited to being processed through Mavis's wavefolder and filter in order to expand the tonal palette of DFAM.
Mavis & Subharmonicon: This video demonstrates how Mavis's utility mixer and LFO can be used to bolster the sequencing capabilities of Subharmonicon.
---