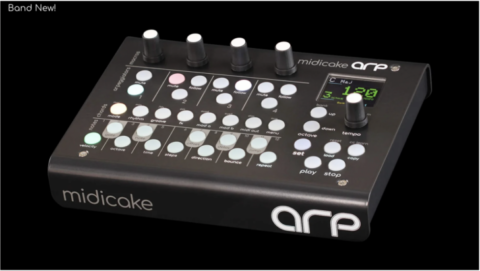 Midicake has introduced the Arp – Black, a color variant on the original  Midicake Arp 4-Channel MIDI Arpeggiator.
The Midicake ARP is a MIDI sequence generator that offers 4 polyphonic channels, letting you create complex musical patterns that can be controlled and manipulated in real-time. Each arpeggiator can operate as a pad, chord, or arpeggio; outputting MIDI independently or combined on a single channel.
MIDI Output is via USB and MIDI ports, with the potential to control 8 unique devices. It can operate as a standalone controller or can be clock synced to any MIDI master.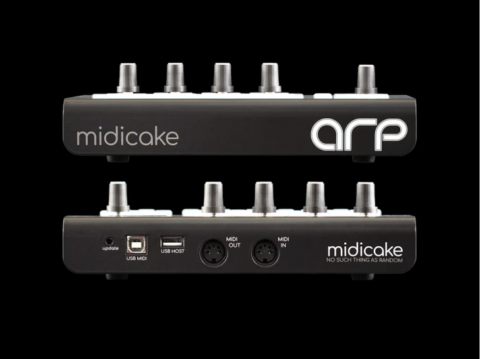 Midicake ARP is available now, in both Black and White color options, for £320 excluding VAT.
---