Behold the ReBirth orchestra, which runs on three vintage iMacs.
Not satisfied with creating a mammoth controller for Propellerhead's classic ReBirth soft synth, Look Mum No Computer (Sam Battle) has now gone one – or possibly two – better and assembled what he calls his 'ReBirth orchestra'.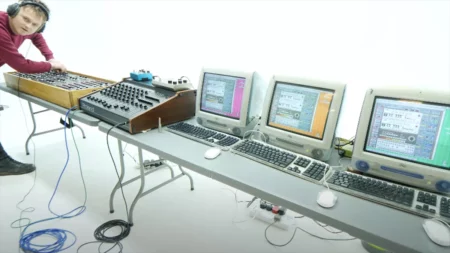 Battle then manages to get the machines to run in time, and as he starts to tweak that massive controller of his – alongside a Roland mixer – the vibe gets a little heavier.
Check out the full acid exploration in the video above.
---