KORG has announced an important update for drumlogue, bringing added functionality to the popular hybrid drum machine. It's drum machine gets chromatic MIDI recording.
Shipping now, Korg Drumlogue is a flexible and powerful drum machine, but, one of the specific criticisms is the lack of a chromatic MIDI recording option, which would enable users to explore the full potential of the Drumlogue's built-in and expandable synth engine. However, the good news is that this has now been added as part of the new V1.1.0 firmware update.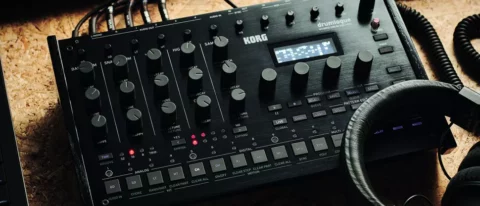 In addition, there are new parameters for the nano user synth, as well as a solo function with latch. And, it's possible to latch into mute and shift modes now.
The Drumlogue cost $600/£529. Find out more on the Korg website.
---