NPR's latest Tiny Desk Concert features Japanese composer/keyboardist Hiromi Uehara and her band, Hiromi's Sonicwonder, getting their fusion jazz on and melting faces, up close and in person.
Hiromi performs on acoustic piano and Nord keyboards, and – whether she's playing an acid bassline or more traditional fusion keyboard parts – she brings ecstatic energy and massive chops.
In other words, Hiromi will melt your face off, and do it with a smile. Check out the video and share your thoughts in the comments!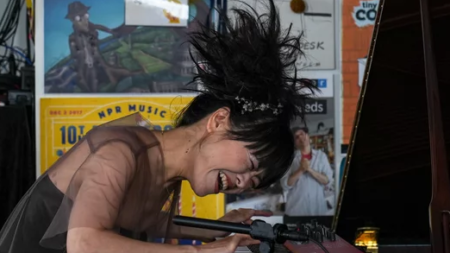 Tracks:
Sonicwonderland
Wanted
Musicians:
Hiromi Uehara: piano, keys
Adam O'Farrill: trumpet
Gene Coye: drums
Hadrien Feraud: bass
---