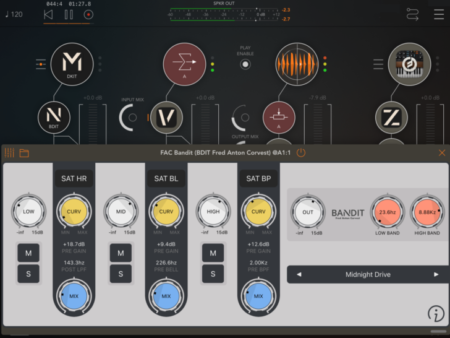 FAC Bandit, a multiband audio effect for iOS, has been updated to version 2.0.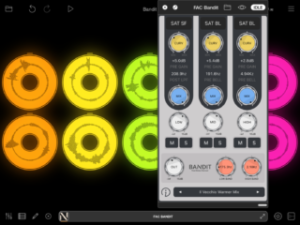 First released in 2019, the effects app splits the audio signal into three bands of frequencies, defined by adjustable crossover points. Each band is processed independently by its own effect processor and the outputs are then recombined to produce the final effect.
FAC Bandit 2.0 Features:
Extend crossover frequency range
Full responsive UI
New audio input widget (standalone app)
Presets management improvement, import/export handled by the AuV3(zip)
User presets are now sorted
Addition of Tip Jar view
Various fixes and improvements
The updated FAC Bandit audio effects app is available now via the Apple App Store for $8.99. More information is available at the Fred Anton Corvest website.
.
---