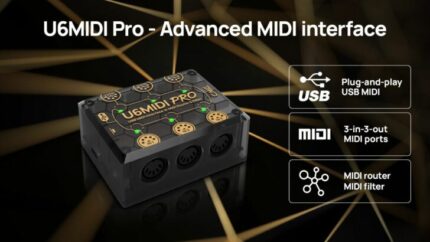 CME has introduced a collection of new MIDI solutions that they say "break down the barriers between smart devices and traditional MIDI hardware".
CME U6MIDI Pro – Retail: US$ 49.99
Features:
Plug-and-play USB MIDI interface
Standalone 3-in-3-out MIDI interface
Advanced MIDI routing and filtering software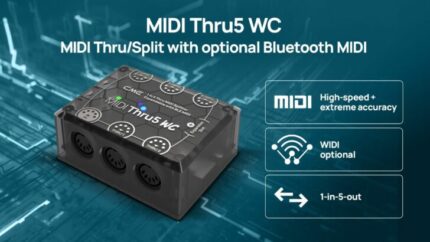 CME MIDI Thru5 WC – Retail: US$ 39.99
Features:
1-in-5-out MIDI Thru/Split
Optional Bluetooth MIDI via WIDI Core
Near-zero latency and jitter by using the best components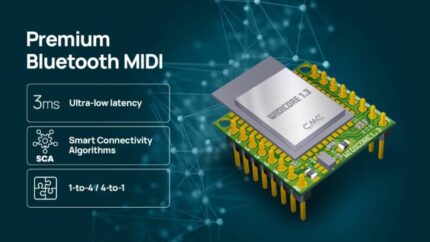 CME WIDI Core (N/XN) – Retail: US$ 29.99
Features:
BLE MIDI breakout board for DIY and MIDI developers
Ultra-low 3ms latency
20m/65ft plain sight range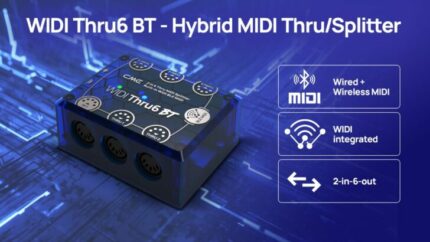 CME WIDI Thru6 BT – Retail: US$ 69.99
Features:
2-in-6-out MIDI Thru/Split
1-in-5-out MIDI I/O + 1-in-1-out Bluetooth MIDI
Connect up to 10 devices
Find out more on CME website.
Up to 50% Off Das Keyboard Black Friday & Cyber Monday Sale!
Shop Now
for Up to 60% Off Discounts.
UNO for All - Save up to $/€200 on your choice of analog synth and drums
Strum, Stream and Save - Save up to 50% on a huge selection of iRigs
MODO Friday sale - MODO BASS & MODO DRUM bundle starting from $/€99.99
Up to 64 sound libraries free - SampleTank Squared
IK Black Friday MAX deals
AmpliTube 5 MAX $/€99.99 early Black Friday deal
---