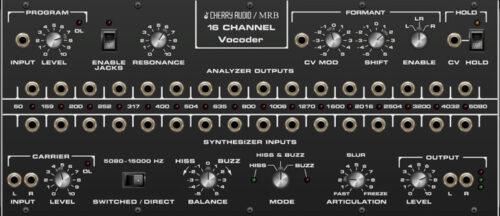 Cherry Audio and MRB have introduced Rackmode Modules for Voltage Modular, a set of effects, oscillators, and filters inspired by classic Moog rack-mounted signal processors from the '70s and '80s.
Based on their previously introduced Rackmode Signal Processors, this new release brings these Moog-inspired modules to Cherry Audio's Voltage Modular virtual modular synth platform.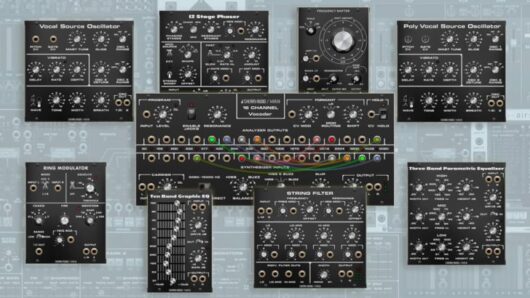 The modules include:
Rackmode 16 Channel Vocoder
Rackmode Vocal Source Oscillator
Rackmode Poly Vocal Source Oscillator
Rackmode Phaser
Rackmode Ring Modulator
Rackmode String Filter
Rackmode Frequency Shifter
Rackmode Ten Band Graphic EQ
Rackmode Three Band Parametric EQ
The complete Rackmode Modules Collection for Voltage Modular is available now, with an introductory price of $69 (regular $99). The modules can also be purchased individually.
---