Chase Bliss puts us in a good MOOD by unveiling the sequel to its beloved multi-effects pedal.
"MOOD MKII is a more polished, flexible, and ultimately professional pedal, but it's the same goofball at heart"
Chase Bliss has announced the sequel to its MOOD multi-effects pedal, a micro-looper and delay with a unique sonic architecture made in collaboration with Drolo FX and Old Blood Noise Endeavours.
The original MOOD offered two channels: one is a granular looper that samples, repeats and layers snippets of incoming audio, while the other is a spatial effects processor with reverb and delay. Both channels are interlinked and can work in tandem to produce complex ambient effects that can be time-stretched and pitch-shifted.
MOOD MKII does the same thing but takes the idea much further and includes a host of new features. The pedal has been bolstered with stereo processing, overdubbing, and freeze mode, while the overall loop length has been doubled.
MIDI integration has been significantly improved: all parameters can now be controlled externally via MIDI, and both channels can be synced to a MIDI clock. Even better, MOOD's transposition function can now be controlled with a MIDI keyboard: this means the pedal can essentially function as a granular synthesizer.
A number of finer details in MOOD's workflow have been modified in the update and the overall sound is said to be much cleaner. However, those yearning for the sonic quirks of the old version can engage MKII's Classic Mode to switch between the pedal's iterations.
In a statement announcing the release of MOOD MKII, Chase Bliss say that their goal in developing the pedal was to include every feature request and improvement that they possibly could while still making it "feel like good ol' MOOD".
"This thing has been a joy to make, but we were also careful," the statement continues. "MOOD was this surprise success and its greatest strength is that it's just fun. It's instant gratification and I didn't want to overstuff it and lose that."
"On the surface it will feel instantly familiar, but you now have the ability to go so much further. Just about everything in the pedal is doubled, roughly speaking. The loops can be twice as long, it's full stereo, and both channels now have a powerful hold function. You can overdub, you can sync, you can freeze, you can even use the looper like a live effect."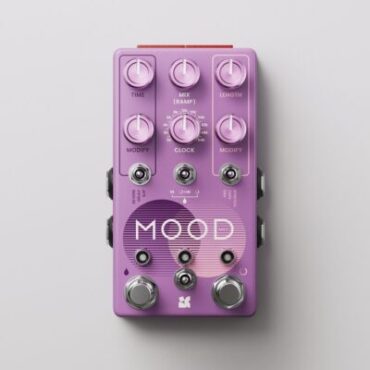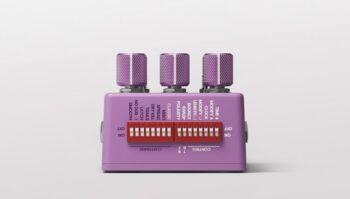 MOOD MKII is in the late stages of beta testing, but is available to pre-order now , price at $399 with the first units set to ship at the end of April. Find out more and pre-order MOOD MKII on Chase Bliss website.
Jazz Up Your Valentine's Day With Filmora
Filmora 12
Edit Anywhere,in Every Way.
New Year's Eve Party
Christmas Tree Video
Sam Ash Holiday Deals
AmpliTube 5 MAX $/€99.99 deal
MAX Madness - up to 83% off MAX music software bundles
TONEX Pedal
Das Keyboard 6 Professional - Begin to enjoy your modern workday.
---