Bitwig Studio 5.1 adds "10 new characters" to the DAW, which could now be the most creative ever.
With version 5 of its DAW, Bitwig took the software up quite a few notches, turning what was already a fine music production suite into a creative instrument.
Version 5.1 sees that trend continue with more extras than you would normally expect from a single point update.
Version 5 of Bitwig Studio was a milestone release. But it does now mean you have to look at Studio with different eyes compared to other DAWs. It has become almost a creative instrument in itself, with modules taking centre stage and the whole modulation system meaning that pretty much anything can control anything else.
These, along with the already impressive Grid, itself a virtual environment in which you can create any instruments and effects, mean that Bitwig Studio is not your average DAW any more. And nor does Bitwig do average updates.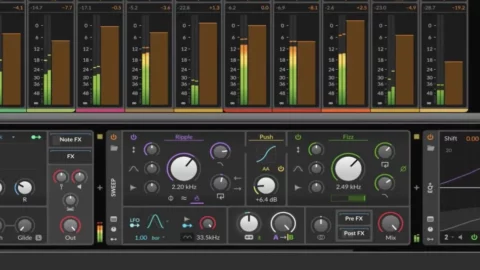 Version 5.1 adds what Bitwig says are 10 new characters: that's four filters and six waveshapers, with '10 new sonic personalities'. These can be used like other modules in The Grid or combined as part of the two new audio effect containers called Filter+ and Sweep.
As mentioned, that everything can modulate everything else, example Filter+, enables you combine any of the now 14 Bitwig Studio waveshapers with one of a total of 10 filters and then add it to a track. Similarly, Sweep has a couple of slots for filters, a waveshaper and routing, and again enables you swap out whatever different modules.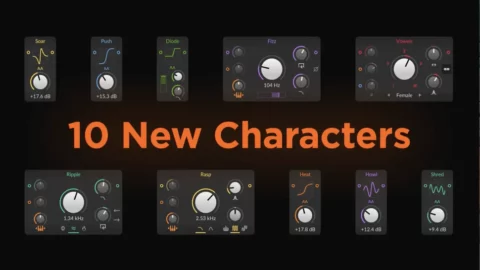 Looking at the new filters and waveshapers in more detail, we start with Fizz, a phaser-like filter with vocal formant options. Rasp is brighter and more resonant; Ripple is a hyper-resonant filter which is great for acid like sounds; and finally there's Vowels, a morphing formant type filter.
The six shapers include Push and Heat for softer and harder clipping; Soar is a wavefolder that increases loudness and can add a metallic edge; How l adds a loud emphasis and a glitchy feel; Shred is hissy and zappy; and finally Diode is for warmer filter styles. The audio demos at the Bitwig website provide much better descriptions!
Other enhancements in v5.1 include additional voice stacking features to layer up to 16 voices per note from any polyphonic device and in several different ways. There are eight new modes for this in a new Stack Spread modulator. Additionally, you can tailor what the mixer shows to help speed up your workflow, and the audio engine has been improved for better quantization.
Bitwig Studio 5.1 also supports DAWproject, an open file format for taking your projects between Bitwig and other programs, like Studio One.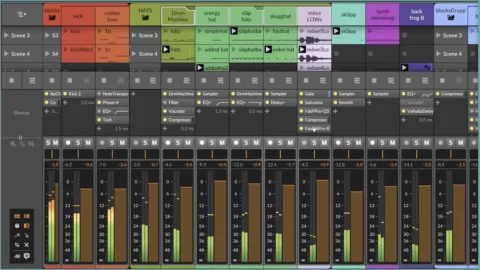 Bitwig Studio 5.1 is currently in beta and can be used by anyone with a Bitwig Studio license and an active Upgrade Plan.
The DAW is available at three different levels: Studio Essentials ($/€99), Studio Producer ($/€199) and Studio ($/€399). You can get more info about the differences between each version and buy direct from the Bitwig website.
---