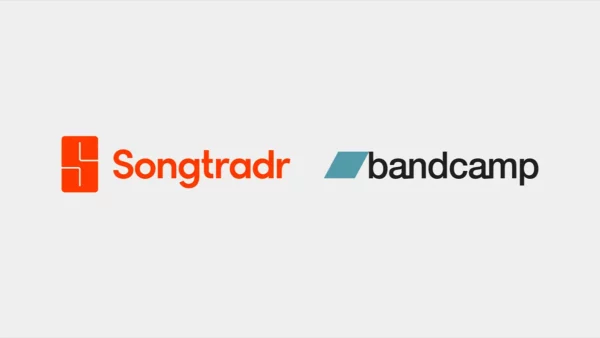 Bandcamp is under new ownership once again, as Epic Games offloads it to music licensing company Songtradr – Artist-friendly online music marketplace changes hands for the second time slightly over 18 months.
Little over 18 months since it was acquired by Epic Games, artist-friendly online music marketplace Bandcamp has changed hands once again. It's now under the ownership of Songtradr, which describes itself as a "music licensing platform and marketplace company", that supports artists, labels and publishers.
When the Epic deal was confirmed, Bandcamp co-founder and CEO Ethan Diamond said that the intention was not only to keep his platform operating as a "standalone marketplace and music community," but also "to expand internationally and push development forward across Bandcamp, from basics like our album pages, mobile apps, merch tools, payment system, and search and discovery features, to newer initiatives like our vinyl pressing and live streaming services."
Epic Games, meanwhile, stated that "Bandcamp will play an important role in Epic's vision to build out a creator marketplace ecosystem for content, technology, games, art, music and more."
However, it's somewhat surprising, then, to see the partnership coming to an end so soon, although to outsiders, the companies never looked like the most natural bedfellows.
In a statement announcing the latest acquisition, Songtradr is keen to stress that Bandcamp is used by over 5 million artists and labels. The statement adds that "this acquisition will help Bandcamp continue to grow within a music-first company and enable Songtradr to expand its capabilities to support the artist community".
Epic Games' Vice President and General Manager Steve Allison, meanwhile, said that the sale would allow his company to "focus on its core metaverse, games, and tools efforts," though it sounds like Epic and Bandcamp will still maintain a working relationship moving forward. Indeed, we're told that Epic will continue to collaborate with Bandcamp on projects such as Fortnite Radio, and is investing in Songtradr in order to support Bandcamp's integration.
What all this means for Bandcamp's long-term future remains to be seen, but Paul Wiltshire, CEO of Songtradr is, as you'd expect, pretty upbeat.
"The acquisition of Bandcamp will help Songtradr continue to grow its suite of services for artists," he believes. "I'm a passionate musician myself, and artistry and creativity have always been at the heart of Songtradr. Bandcamp will join a team of music industry veterans and artists who have deep expertise in music licensing, composition, rights management, and distribution."
We look forward to welcoming @Bandcamp to Songtradr. Our shared music and artist-centric missions will enable us to provide artists and labels with even more opportunitieshttps://t.co/CcnBCvVmo8 pic.twitter.com/UTaHy54smG

— Songtradr (@songtradr) September 28, 2023
You can read the full announcement here.https://t.co/CcnBCvVmo8

— Songtradr (@songtradr) September 30, 2023
---