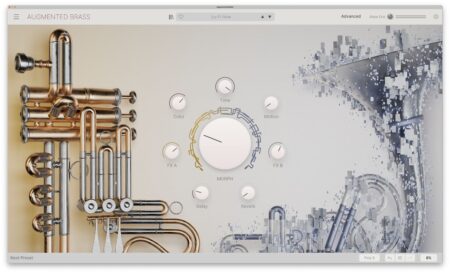 Arturia blows its own trumpet as it launches Augmented Brass plugin.
Are you ready to "discover a new era of cinematic sound"?
Arturia's Augmented series of plugins takes a fresh approach to emulating acoustic instruments in software, blending sampling, synthesis and expression control. Rather than attempting to be totally accurate, they are designed for creating modern-day sounds that are suitable for today's producers.
Augmented Brass, the latest addition to the range, sticks to this formula, blending brass samples and synth engines and enabling you to morph between them. Orchestral brass, chamber horns and trumpets are all included, and you can marry these sounds to the likes of virtual analogue bass, impacts and noise textures.
Plenty of presets are supplied, while sound designers can fine-tune sample and synth layers and add custom modulation, arpeggiation, effects and macros.
The Augmented interface has also been updated, with an improved modulation workflow, visual feedback and new features such as part panning and keyboard offset. These updates are available in all the other Augmented instruments, as well (Strings, Voices and Grand Piano).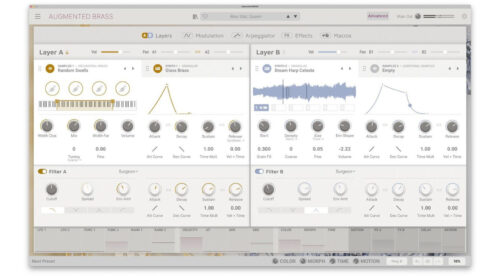 Augmented Brass is available now at the discounted intro price of €69 (regular price will be €99). Depending on what other Arturia products you own, you might get an even better discount when you sign-in to your account.
Arturia has also launched the Cinematic Trio, a bundle of three soundbanks of film-scoring presets for the Augmented range. These are currently available at a one-time discounted price for owners of Augmented Strings, Voices, and Grand Piano, or free for new buyers of these instruments.
Find out more on the Arturia website.

---