The Arithmophone is a new kind of musical keyboard, designed to make it easy to explore different types of tuning schemes, both just and tempered.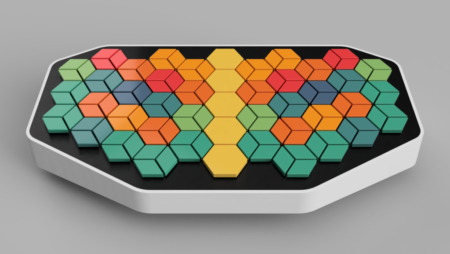 It currently exists in two forms:
The Arithmophone web app is a self-contained instrument that you can play from your computer, tablet or phone. It works best on touchscreen devices in landscape orientation (try an iPad or something of similar size if possible: the bigger the screen, the easier it is to play the keyboards).
The Arithmophone MIDI is a keyboard interface for controlling synthesizers. If you work with a DAW and software instruments, or if you have a hardware synthesizer you'd like to control through your (touchscreen) computer, this might be interesting for you.
Future plans for the Arithmophone project include a native iPad app, with MIDI output, as well as a hardware prototype.
Find out more information on the Arithmophone website.
Jazz Up Your Valentine's Day With Filmora
Filmora 12
Edit Anywhere,in Every Way.
New Year's Eve Party
Christmas Tree Video
Sam Ash Holiday Deals
AmpliTube 5 MAX $/€99.99 deal
MAX Madness - up to 83% off MAX music software bundles
TONEX Pedal
Das Keyboard 6 Professional - Begin to enjoy your modern workday.
---