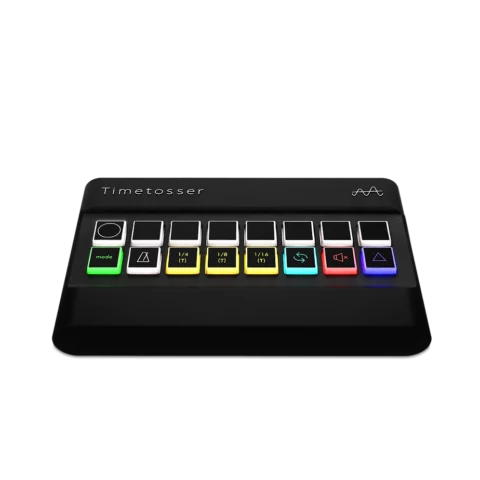 Alter Audio has released a firmware update for its Timetosser audio re-sequencer.
In addition to fixing bugs, the firmware update adds two more play modes to the unit: a looper and a slicer.
The Loop mode allows you to record a loop of up to 16 beats, play patterns during that recording and have the Timetosser loop that, or remix a recorded loop like you would do in the original Live mode.
The Slicer mode allows you to make slices of a recorded loop and play those slices on top of the live audio in MPC style. Overall a very quick and easy way to make live samples of your ongoing audio.
"Next to that, we have added a full set of new preset patterns which auto-remix your music by adding in a bit of beat shuffling, some nice offbeat timings and drop in the odd mute and reverse within the pattern," adds Alter Audio's Oscar Van Wingen.
Additionally, the update brings Apple Silicon support for the Mac version of the VST3 plugin.
For details on the update, see the Alter Audio website.
---