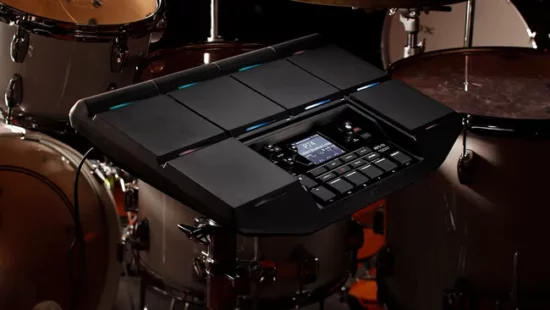 The WaveDrum maker brings us another rhythmic offering.
Korg has launched MPS-10 Drum, Percussion & Sampler Pad, which appears to be a rival to Roland's SPD-SX Pro – apparently the best electronic drum pad right now – in the shape of the MPS-10, and it's billed as nothing less than "a gamechanger in drum and percussion technology."
That said, the basic premise is pretty familiar: you're presented with six velocity-sensitive pads that are used to trigger sounds. These are accompanied by four smaller CC pads, which enable you to do everything from applying filters and real-time tonal changes to firing off "EDM-inspired" drum rolls.
A total of 2,350 assignable instruments are included, powered by more than 3,000 samples, so you can expect "nuanced variations" when you hit harder or softer. Effects include a default master reverb and filter, along with two insert slots and a further master effect slot, and you can apply processing on a per-pad basis.
The Smooth Sound Transition (SST) feature is designed to maintain the flow when you strike a cymbal or repeat a sample, and you can create immediate silence with the appropriately named sound off button. There's also a four-track looper, complete with dedicated effects, and you can import your own sounds via USB flash drive and assign them to pads.
You can also create your own kits using the MPS-10 Editor, which runs as a web application.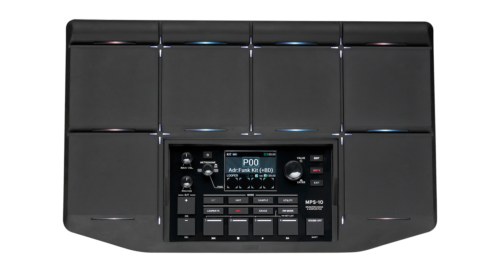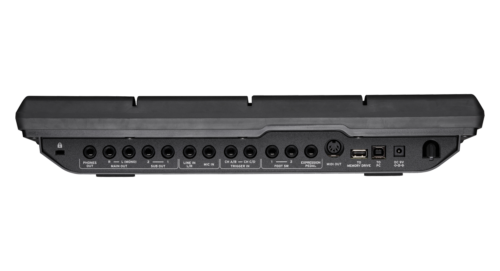 External triggering options include dual trigger-in terminals that, with the help of a Y-shaped cable, enable you to use up to four triggers at a time, and there's an additional bass drum trigger.
Korg does have some expertise in the percussive department. The MPS-10 was developed by the team that previously created the WaveDrum and Pearl e/MERGE.
Korg MPS-10 Video Overview Demo

The MPS-10 is available to pre-order now, priced at $999/£949. Find out more on the Korg website.
---