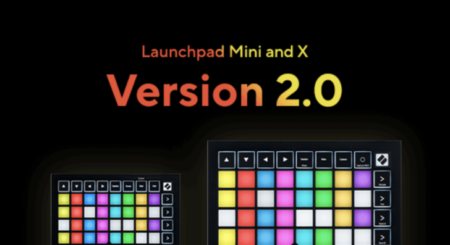 Novation today announced a firmware update for their Launchpad Mini and Launchpad X. This update brings more customization options to Launchpad owners, allowing them to explore new ideas and produce music with greater ease.
Firmware version 2.0 introduces the Custom Mode keystroke widget. Launchpad owners can "keep creativity flowing" while making music by assigning essential DAW shortcuts using Novation's Components software for a faster, more intuitive workflow and endless creative options.
On the Launchpad X, the firmware update brings an additional four Custom Mode slots for a total of eight slots.
In addition, the Launchpad Mini and X firmware version 2.0 is compatible with Launchpad Mini [MK3] Launchpad X [MK3].
Launchpad Mini and X owners can download the free firmware update from Novation Components.
Information about the full Launchpad range is available on the Novation website.
---