Long before Ableton released its own Push hardware, it worked with Akai to create the APC40, the first dedicated Live MIDI controller. Released in 2009, this was followed by a MkII version five years later, and both mini and keyboard takes on the APC concept.
Now we have the APC64. Notable for offering 64 pads with polyphonic aftertouch, this also sports a whopping eight touch faders, which sit to the left and right of the central grid.
Akai Professional today debuts the APC64, the next generation of their Ableton Live controllers line.
Akai says that the APC64 is the culmination of years of development and user feedback, with velocity-sensitive pads with polyphonic aftertouch, 8 assignable touchstrip faders, an internal 8-track step sequencer, CV/Gate support and more.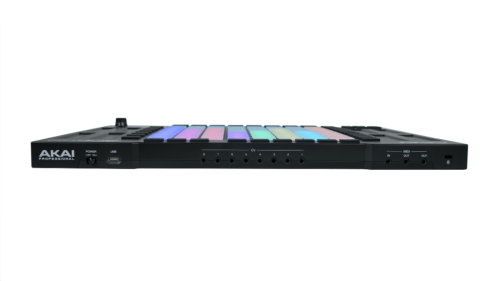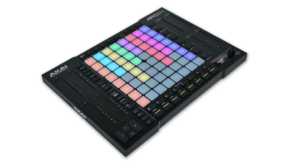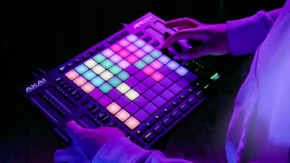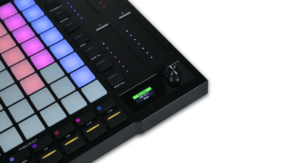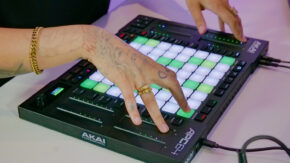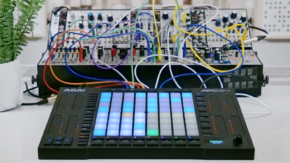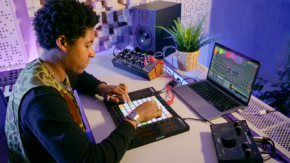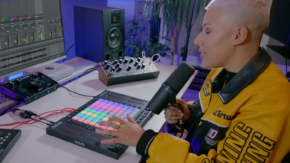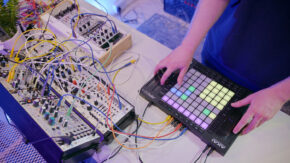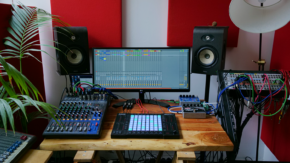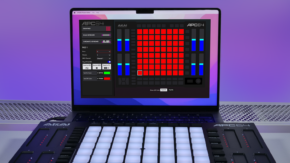 The APC64 features an 8×8 pad matrix, with 64 RGB pads with polyphonic aftertouch. Each pad responds to subtle taps all the way up to rapid strikes, for every style of playing and performance.
Eight assignable touch strips can be used to control pitch, vibrato and more. You can set the touch strips to mix mode to control the Ableton Live mixer device, to adjust volume or insert effects sends. RGB LED indicators provide feedback, while an LED screen provides key track information.
APC64 also features new I/O options, including eight TS CV/Gate outputs to interface with modern modular racks and devices. Three MIDI jacks support I/O for synths, keyboards, drum machines, samplers, and more. External hardware devices can be controlled by APC64 through Ableton Live or standalone, using the 8-track internal Step Sequencer.
Internal Step Sequencer
APC64 is first APC device to feature an internal step sequencer. The eight-track sequencer features 32 steps per track that can control devices over USB, MIDI, or CV/Gate, and chord and scale modes.  You can use the 8×8 pad matrix or Touch Strips to shape pitch, modulation, or any other MIDI CC of your instruments, without the use of a computer.
Features:
8×8 clip launching and note performance matrix
Velocity-sensitive RGB-enabled pads with polyphonic aftertouch
8 assignable touch strip faders for mixer, effects, and device controls
Internal 8-track, 32-step sequencer for real-time performing with or without a computer
Note and Drum modes for creative pad performance
Custom mode with Software Editor for full user configuration
3 1/8" MIDI ports to connect keyboards and desktop synths
8 CV/Gate output ports to control external modular devices
Includes Ableton Live Lite 11 production software
The APC64 is available now for $399/£339
---