TC Electronic brings its classic '80s rack unit to a pedal with the 2290 P Dynamic Delay.
TC Electronic is having a big year; six preamp pedals in the can and now it's looking to its past success by bringing the 2290 rack delay back as a pedal. And TC has got a great demo video to prove it!
The 2290 was a favourite of U2's The Edge in the studio and onstage, and delay is only part of the deal here.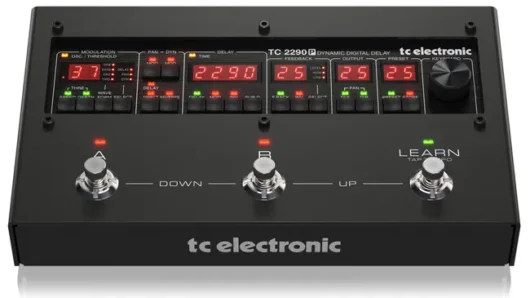 Like the original 1985 rack unit, the 2290 P Dynamic Delay pedal offers chorus, flanger, tremolo, vibrato, phaser, panning, ducking and compression to take your delay soundscapes to new horizons. And TC has a 50-minute deep dive video to explore that potential.

TC successfully integrated 2290 tech into its excellent but now discontinued Nova range, but the new pedal goes deeper. It's definitely one for the tweakers and deep editors, and with all the options available there's definitely going to be a learning curve for most delay pedal users. But you can quickly get a taste of what's on offer with the 128 presets.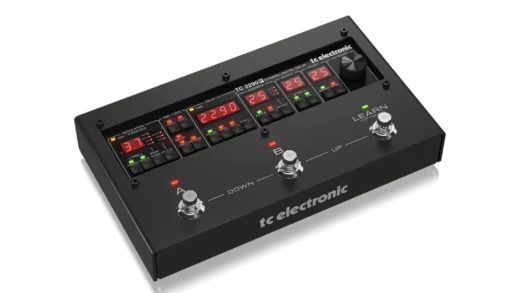 "We carefully recreated the original 2290, but we also added modern features, improved bits and pieces and expanded selected effect parameter ranges particularly with the guitar-playing experience in mind," says TC Electronic. "For example, the guitar-friendly Feedback Loop for inserting additional effects to the wet signal and the option to use sub-divisions to control the Modulation block."
There's also a 2290 P app to control the pedal, and players can connect an expression pedal to control any parameter – and up to three simultaneously.
The TC Electronic 2290 P Dynamic Delay pedal is price at $349 /£349.
Find out more on TC Electronic website.
---