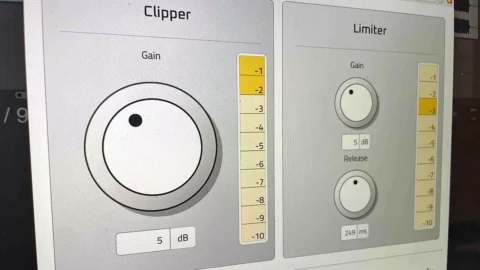 HoRNet's Magnus Lite is a free brickwall limiter and clipper plugin that promises "complete control over the loudness of your audio"
Each of these elements has its own gain control. On the clipper, this adjusts the input level of the audio signal, so you can set the desired loudness level and shape the sound of your audio. On the limiter, the gain control is designed to prevent the audio level from exceeding a fixed threshold of -0.2dB, hopefully ensuring that your sound is clear and free of distortion.
Taken together, HoRNet claims that Magnus Lite gives you "complete control over the loudness of your audio". The limiter also has a release control, so you can adjust how quickly the limiter releases the gain reduction after the signal falls below the threshold. We're told that this helps to ensure that you can fine-tune the balance between loudness and clarity.
Magnus Lite has achieves its aims. The interface is as simple as they come (one-knob plugins notwithstanding) and can operate in both light and dark modes to suit your mood or the time of day you're working.
In order to download Magnus Lite, you will need to share it to either Twitter or Facebook via the HoRNet website, but otherwise it's completely free. It runs on PC and Mac in VST/AU/AAX formats.
---