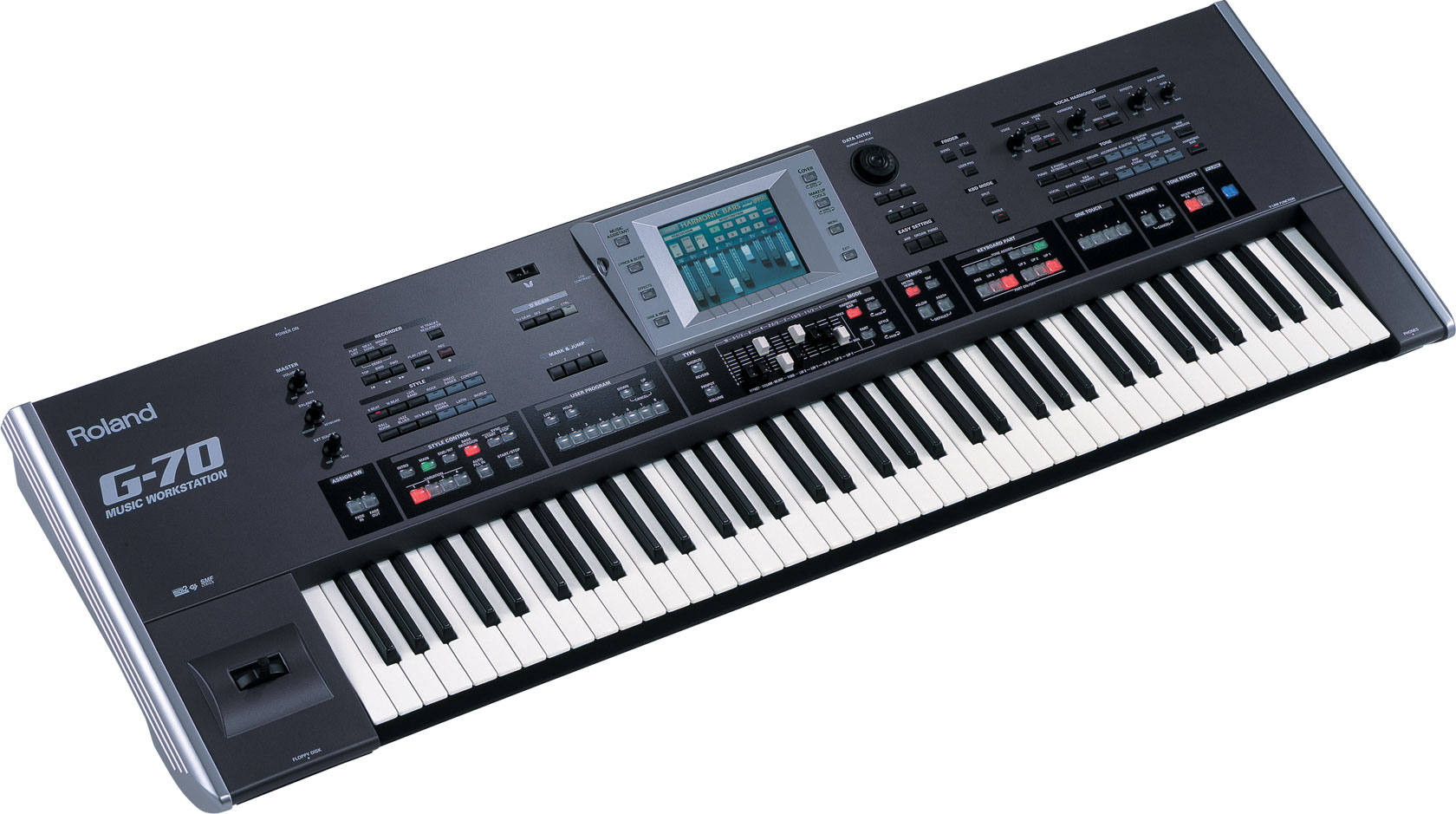 The Roland G-70 Music Workstation is the product of a combination of technologies from across the entire Roland product range. The G-70 is equipped with a powerful sound engine; with a lightening-fast processor, stellar sound set, 128-voice polyphony and six real-time performance parts. The G-70 takes sound and performance to new levels of realism.
The G-70 gives you a superb professional feeling because when you play you can feel only a slight differences between a grand piano, classical guitar or an accordion sound. The G-70 also incorporate Virtual Tone Wheel technology ported from Roland's popular VK organ range. Nine front-panel sliders correspond to the 3D animated Virtual Harmonic Bars on its full-color LCD provides organ players the feel and response of a real harmonic-bar organ .
Roland takes advantage of the power of it's Arranger by recording a combination of 285 completely new styles from jazz, pop ensembles to classical orchestrations, using live studio musicians to create professional backings. In addition, the G-70 allows you to customize instantly any part of your style or song and enables each accompaniment instrument to play smoothly and without any awkward interruption each time you change chord, thanks to Roland's Cover & Makeup Tools and ACV(Adaptive Chord Voicing) Technology. The G-70 also provides 50MB internal memory, a floppy disk drive and a memory card slot which supports Smart Media and Compact Flash. For songwriters and performers, this Arranger is the RIGHT investment.
---