Electronic Keyboards
Digital Pianos
Portable Keyboard
Synthesizers & Workstations
Free shipping on most items over $9.99!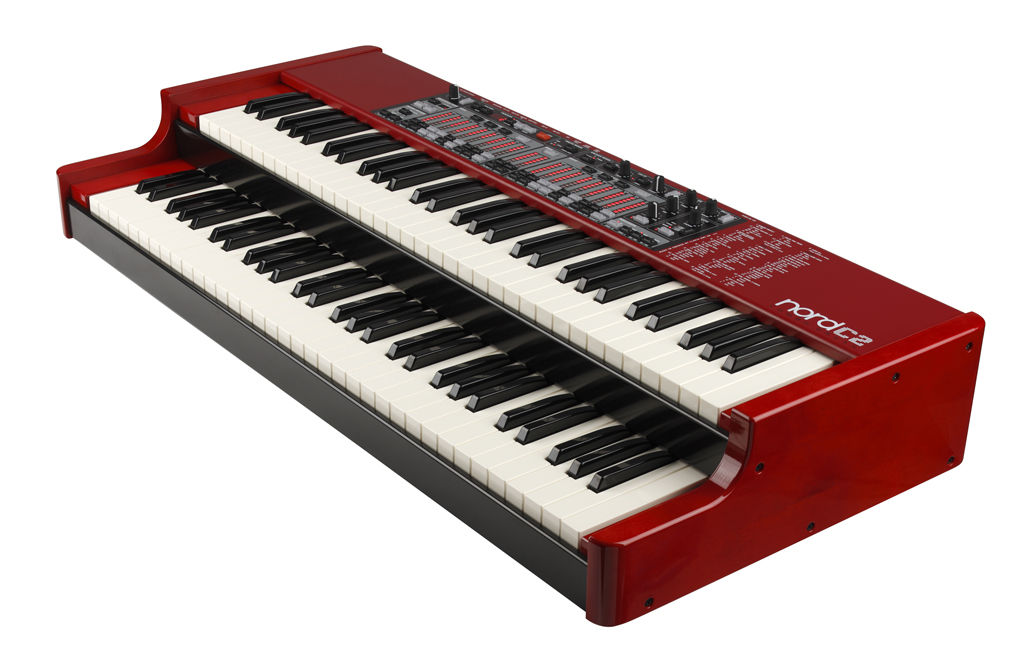 Ever since the introduction of the Nord C1 in 2007, life has been a bit easier on the organ player. No other unit delivers so much, at such a low cost, in such a compact and lightweight package. The sound and the versatility of the C1 has not only made it a player favourite, it has also received great accolades in the music press all over the world. With the introduction of the Nord C2, we now raise the performance bar a bit further and this is the new organ for others to compare and for manufacturers to compete against.
At the recent 2009 Musikmesse in Frankfurt, Nord previewed the New Nord C2 Combo Organ. This is a direct descendant of the acclaimed and award winning C1, with the addition of many exciting new features. Nord also presented two new accessories at the Musikmesse: the new sturdy but lightweight aluminum stand for the C2 and Pedal Key 27: a bass pedal keyboard. The new Drawbar Preview function allows you to dial in a new sound while still playing without any changes being heard. When you are ready, the new setting can be instantly activated.
The award winning sound of the C1 with its extremely faithful tonewheel organ, Vox and Farfisa models have been augmented with a beautiful baroque pipe organ. This makes the C2 even more versatile, perfect to play in church on Sunday mornings and clubs on Saturday nights. It is also a fantastic solution to the pipe organ player who needs a portable dual manual practice instrument that can be equipped with a large pedal board. Other updated features include new keyboard action, monitor input, controls moved to "classic" positions and enhanced click. The dual-manual portable keyboard have been enhanced with a firmer action to better provide the rock solid feel of an original tonewheel instrument. Not forgetting the ultra fast response time is of course still there. The rock solid Portable Nord C2 Combo Organ weight merely 15.5 kg.
Digital Pianos
Electronic Keyboards
Organs
Pianos
Player Pianos
World Instruments
Electronic Music
Audio Samplers
Audio Sequencers
Drum Machines
MIDI Interfaces
Production Stations
Sound Modules
Tabletop Synthesizers
Das Keyboard High-Performance Mechanical Keyboards
The World's First Cloud Connected Keyboard.