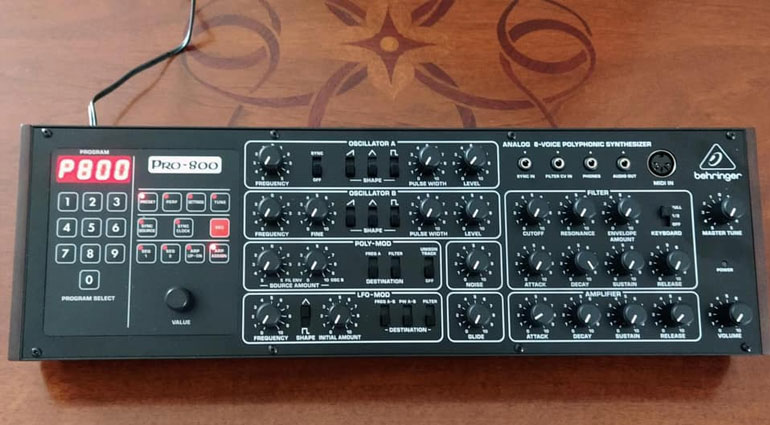 Behringer has officially announced a Sequential Circuits Prophet synth knockoff, the PRO-800.
Behringer has taken the Sequential Prophet-600 synth to the next level with the Pro-800 reboot. Back then in 1982, this tweaked reboot had the distinction of being one of the first synths to be released with MIDI.
The PRO- 800 loses the keyboard but gets extra voices and new features. While the Prophet-600 was a six-voice instrument, the dual-VCO Pro-800 has eight voices, and many other new features as well. As on the Prophet-600, which was a more affordable version of the Prophet-5 – there is a patch selection section over to the left, though there is no keyboard on Behringer's version, as you can see.
The Pro-800 has been created with the help of synth designer GliGli, who specialises in mimicking and improving the Prophet-600. Behringer says that, together, they have "taken this beautiful synth to the next level".
Behringer is hoping to ship the Pro-800 in January for less than $600.
Here is what Behringer says about the Pro-800:
"Some time ago we started a wonderful journey with the famous synth designer GliGli who rose to fame for his highly respected improvements around the Sequential PRO-600.
Together with GliGli we have taken this beautiful synth to the next level. The PRO-800 is now a fully polyphonic, 8-Voice Dual VCO synth with many new features.
We're working hard to get it to you below US$ 600 while shipment is targeted for coming January."