Electronic Keyboards
Digital Pianos
Portable Keyboard
Synthesizers & Workstations
Free shipping on most items over $9.99!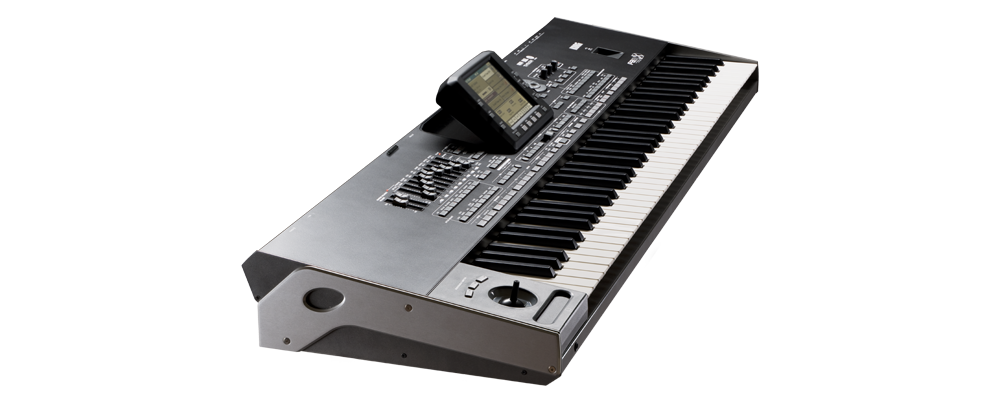 As we all know, Korg is a well-respected brand for their ability to create vast libraries of diverse effects and sounds. The updated version, the Korg Pa3X Arranger Workstation gives you the maximum flexibility inside of a single housing, which not too many keyboards make equally good arrangers and workstations but, Korg has succeeded in creating the pinnacle of flexibility. The Korg Pa3X features 61 semi-weighted keys and 76 semi-weighted keys; both with velocity and aftertouch, TFT display, TC Helicon Vocal Effects.
The Real eXperience engine is as powerful as it ever has been. Some of the included sounds are the highly acclaimed SV-1 stage piano, as well as a new stereo grand piano. With 1,100 sounds to choose from, the Korg Pa3X delivers on all accounts. Besides, it is not just about the sound as it would not do you any good without some rock solid effects to back them up, and the Korg Pa3X once again delivers the goods in this area. With more than 140 available effect types to choose from, all accessible from an easy to navigate user interface, you would not have any trouble crafting the exact structure, tempo, and tone of the sound you are imagining. It is much easier than ever to create, record, and perform all of your music, be it in MP3 format or recorded from the keyboard workstation itself. Including an Advanced Vocal Remover, if you are into doing covers that would not be a problem with the Korg Pa3X. Everything can be programmed into the workstation however you want, and if you need push button automation of an entire MP3, that is easy to do without leaving the user interface.
If you are a vocalist , you would like this TC-Helicon Voice Processor for Harmonies. Basically, Korg has included this feature to enable player to fully take advantage of their voice while playing this instrument. Including pitch correction and up to 4 realistic voice channels, you would not be disappointed with the backups this electric piano is able to automatically generate with very little input on your part.
In my opinion, though you may be able to find keyboards that do better in one or the other area for a fraction of the price but, you are going to be hard pressed to find a synth that incorporates more features from both an arranger AND a workstation any better than the Korg Pa3X. Korg is the leader in flexibility and sound quality. Korg have developed the Korg Pa3X Arranger Workstation Keyboard for one and only reason – To give you a Single keyboard for all of your musical needs, both in creation and performance.

goat milk
incredibles
Digital Pianos
Electronic Keyboards
Organs
Pianos
Player Pianos
World Instruments
Electronic Music
Audio Samplers
Audio Sequencers
Drum Machines
MIDI Interfaces
Production Stations
Sound Modules
Tabletop Synthesizers
Das Keyboard High-Performance Mechanical Keyboards
The World's First Cloud Connected Keyboard.