Electronic Keyboards
Digital Pianos
Portable Keyboard
Synthesizers & Workstations
Free shipping on most items over $9.99!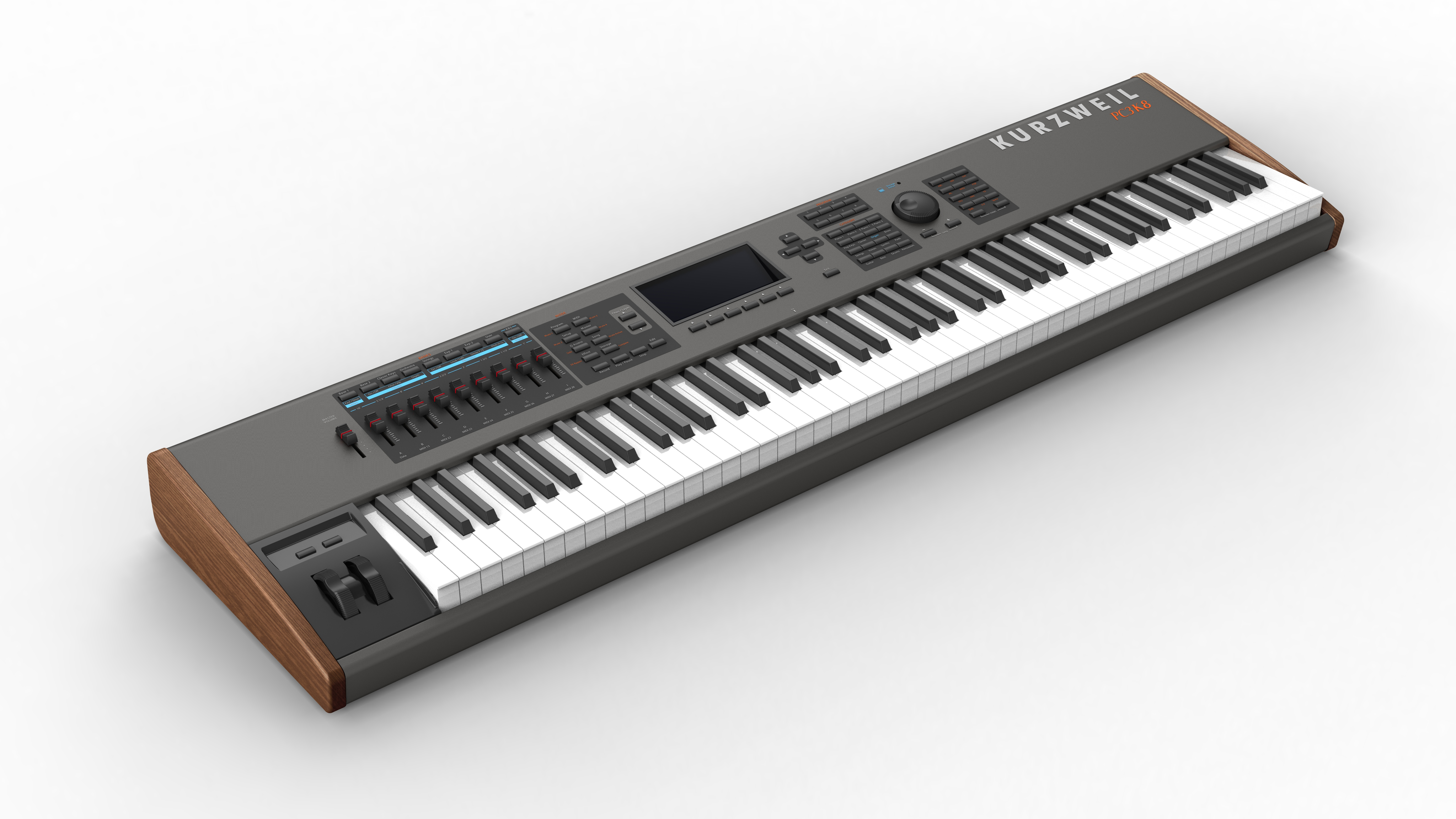 Kurzweil latest workstation, Kurzweil PC3K8 is an upgraded PC3 and a new addition to Kurzweil's workstation and family. The PC3K8 features 88-keys keyboard, with the addition of 128 MB of sample memory, real-time control over volume and sound parameter, basic sample editing and full keymap editing, a USB host port to support the use of thumb-drives for data loading and storage as well as OS updates. Not forgetting, the PC3K8 also features all the presets and features of it's predecessor PC3, including anti-aliasing VA oscillators, improved KB3 Mode, Classic Keys, Orchestral and String Sections sound sets, the renowned Kurzweil Grand Piano, Cascade Mode, 16 independent Riffs and arpeggiators, Song Mode and QA mode, unparalleled MIDI control, and many more.
The PC3K8 non-volatile user sample memory can load your user samples, turn the unit off and the samples are still intact. This is especially applicable for keyboardists who use samples in a live setting. This new feature has been most sought after by musicians and professionals alike for at least a decade. The 'K' implies backward compatibility to Kurzweil K-Series from K2000, K2500 to K2600 keyboards. All the K-Series samples can be loaded in the PC3K8 with 100 percent compatibility whereas, the K-Series programs have about 70 percent compatibility. However, users will have to tweak the sound a little in order to have the exact sound. The keyboard can be set up with up to 16 zones and layers.
With the new Kurzweil  PC3K8 ability to load legacy K-Series sample patches and almost two decades of programmes with almost full compatibility  via  Dynamic V.A.S.T. synthesis engine, once again underscoring Kurzweil commitment to non-obsolescence by design.

Digital Pianos
Electronic Keyboards
Organs
Pianos
Player Pianos
World Instruments
Electronic Music
Audio Samplers
Audio Sequencers
Drum Machines
MIDI Interfaces
Production Stations
Sound Modules
Tabletop Synthesizers
Das Keyboard High-Performance Mechanical Keyboards
The World's First Cloud Connected Keyboard.