[ad#co-11]
[ad#rectangle]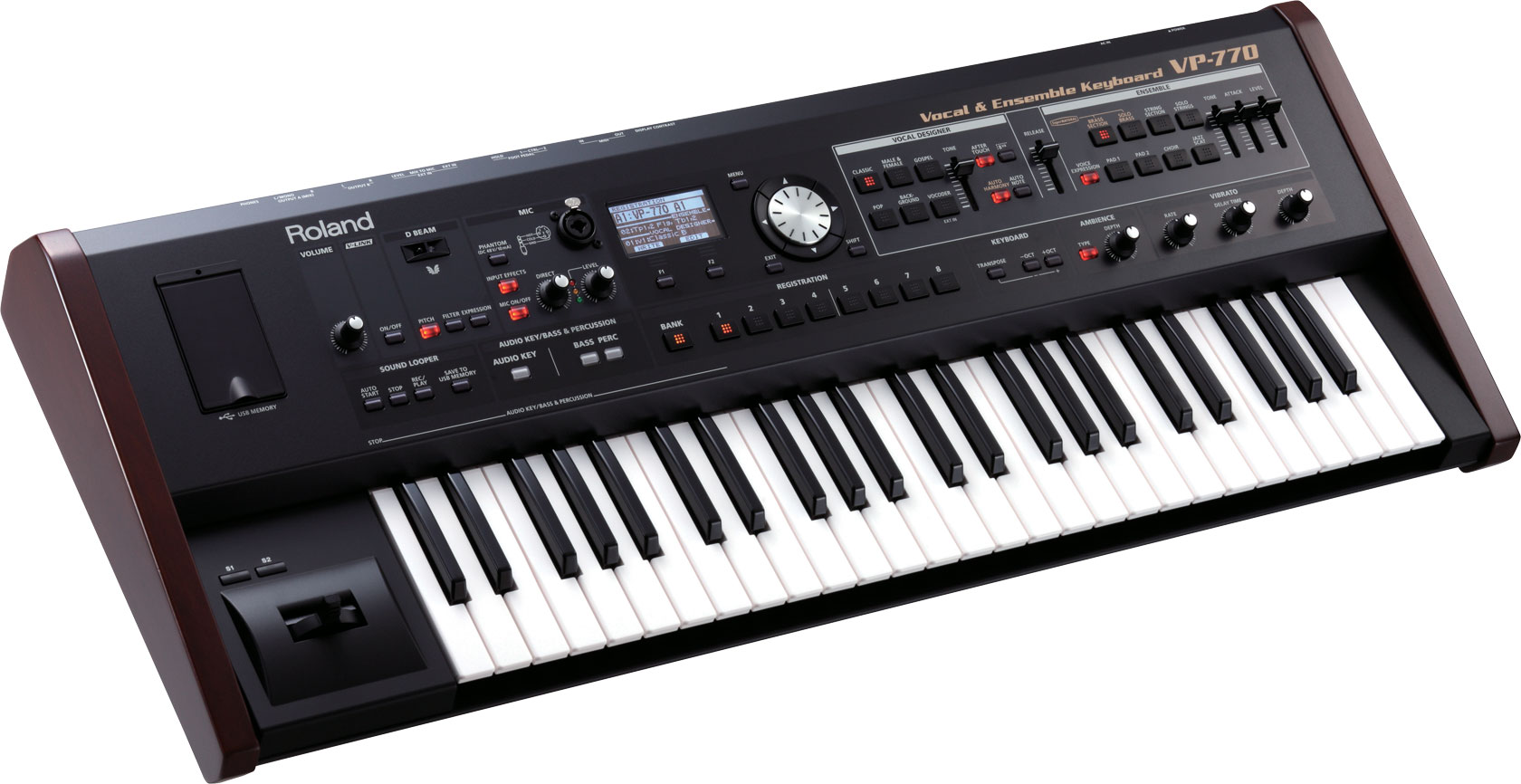 Roland VP-770 Vocal & Ensemble Keyboard is VP-550's successor. The VP-770 is a vocal keyboard which incorporates the latest technology and thus expanding the role of vocal keyboardist, allowing musician to create electronic vocals, gospel choirs, SuperNATURAL brass and many more single-handed.
The Roland VP-770 features 49-key velocity after-touch response. It is ideal for single musician who needs interactive and real-time backing chorus and the VP-770 is also equipped with high resolution vocoder modeling for producing vocal effects. The VP-770 is also equipped with world-class string sounds which can be blended with vocals effects. You can also include "robot voice" into your recording without having to invest in another vocoder.
The Roland VP-770 is user friendly, having dedicated and easy accessible button for each feature. The VP-770 is a dynamic vocoder and it is truly fun to play!
[ad#co-2]
[ad#co-11]
[ad#banner]