[ad#co-7]
[ad#rectangle]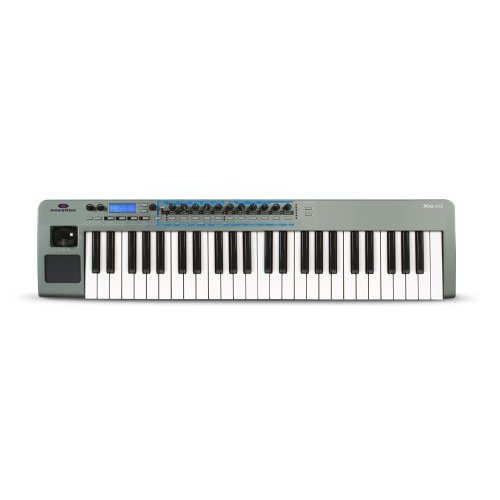 The Novation Xio 49 is a compact controller keyboard for live performances and music producers. The Novation Xio combines a flexible 25- or 49-key semi-weighted keyboard, MIDI Controller and Novation quality synthesizer, and it is the most flexible and powerful tool in the industry. In fact, never before has a Novation synthesizer been so accessible, affordable, stylish and compact.
The Xio 49 Synth incorporates a staggering amount of classic and cutting edge sounds, many like the 60 of the onboard sounds come from internationally acclaimed artists and producers. The Xio is Novation only synthesizer featuring a brand new X-gator patch programmer and optional filter distortion. The stylish and compact keyboard is also a comprehensive control surface with 11 knobs and buttons, plus the freely assignable Xpression pad and stick. All these controls are pre-programmed in 16 onboard Templates to enable Xio instant control of the many software applications straight out the box. Also include in the Xio is a free Template Editor software application and hybrid modes for simultaneous synthesizing and MIDI controlling.
Additionally, The Xio 49 can also be powered by 6 standard 'AA' batteries as a standalone synthesizer and the keyboard weight merely 1.6 kg, making the keyboard highly flexible and portable.
[ad#co-11]
[ad#banner]
[ad#co-17]