Digital Pianos
Electronic Keyboards
Organs
Pianos
Player Pianos
World Instruments
Electronic Music
Audio Samplers
Audio Sequencers
Drum Machines
MIDI Interfaces
Production Stations
Sound Modules
Tabletop Synthesizers
FREE Shipping for Das Keyboard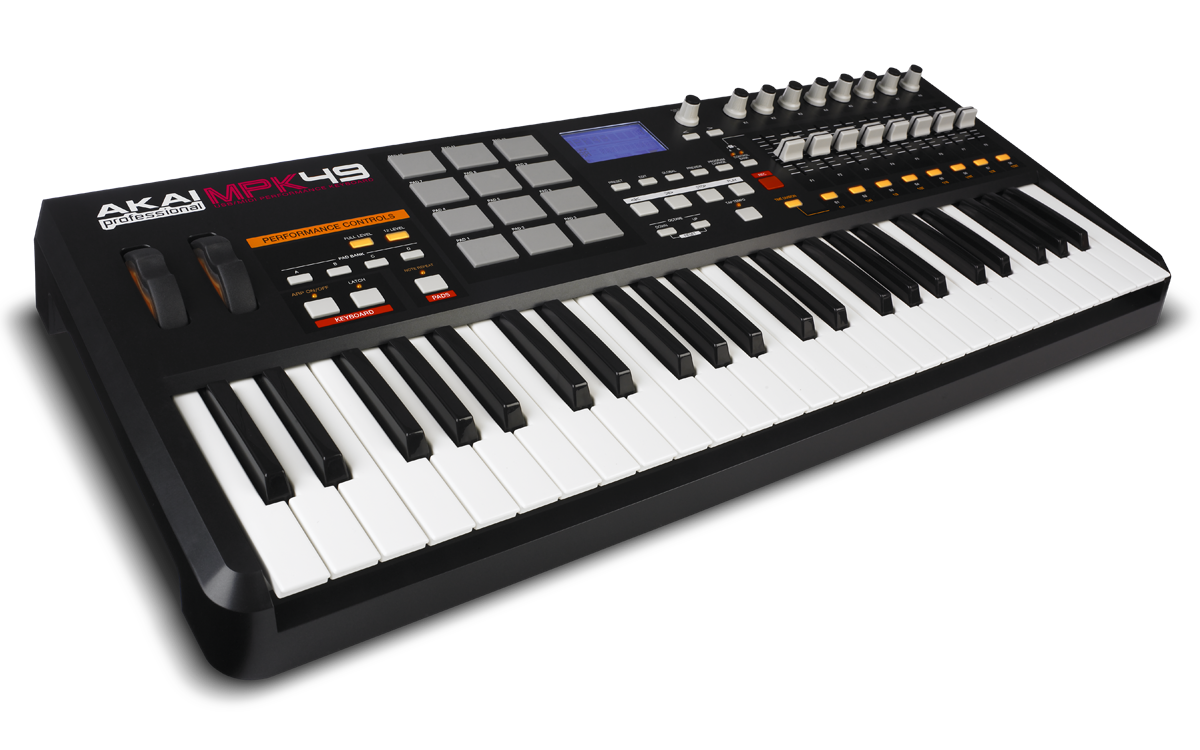 The Akai MPK49 Performance Controller is an incredible keyboard; The first keyboard ever to features MPC pads. This ultimate keyboard controller is a new generation USB/MIDI Controller. The MPK49 features 49-full size key, semi-weighted keyboard with aftertouch response, 12 original MPC drum pads with 4 pad banks each – 48 pads in all, and built-in/ on-board  arpeggiator.
The MPK49 has all the features you need to maximize your creative musical ideas in different environment. It has 8 full-sized 360 degree rotation pots with 3 banks each – 24 pots in all, 8 full-sized sliders with 3 controller banks each – 24 sliders in all, 8 switches with 3 controller banks each – 24 switches in all. The MPK49 has large readable LCD display screen.
The Akai MPK49 MIDI Controller is the ultimate choice among music related professional; Musicians, Artists, DJs and VJs. The Akai MPK49 can capture the heart and soul of your performance.
Digital Pianos
Electronic Keyboards
Organs
Pianos
Player Pianos
World Instruments
Electronic Music
Audio Samplers
Audio Sequencers
Drum Machines
MIDI Interfaces
Production Stations
Sound Modules
Tabletop Synthesizers
FREE Shipping for Das Keyboard
---